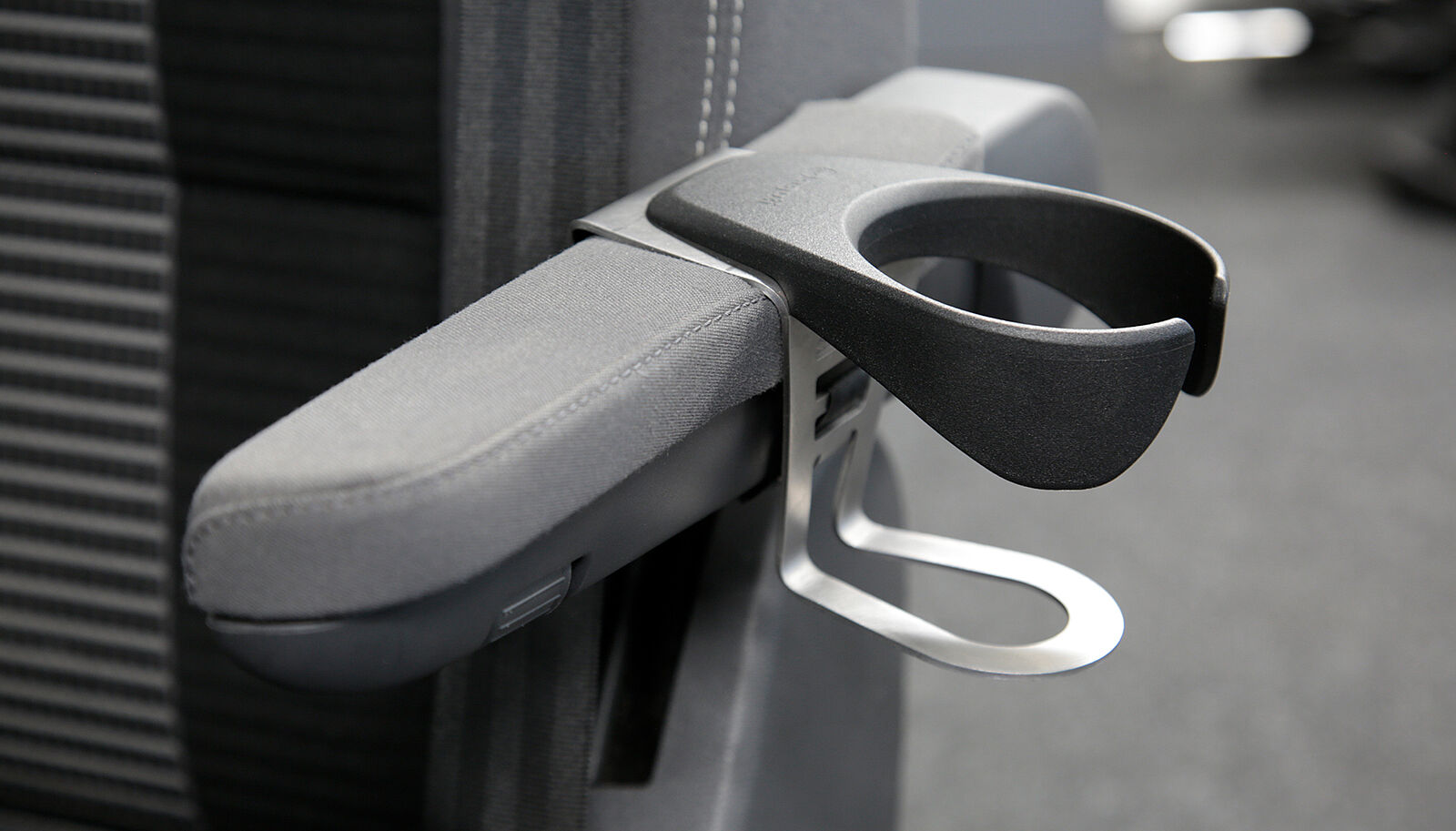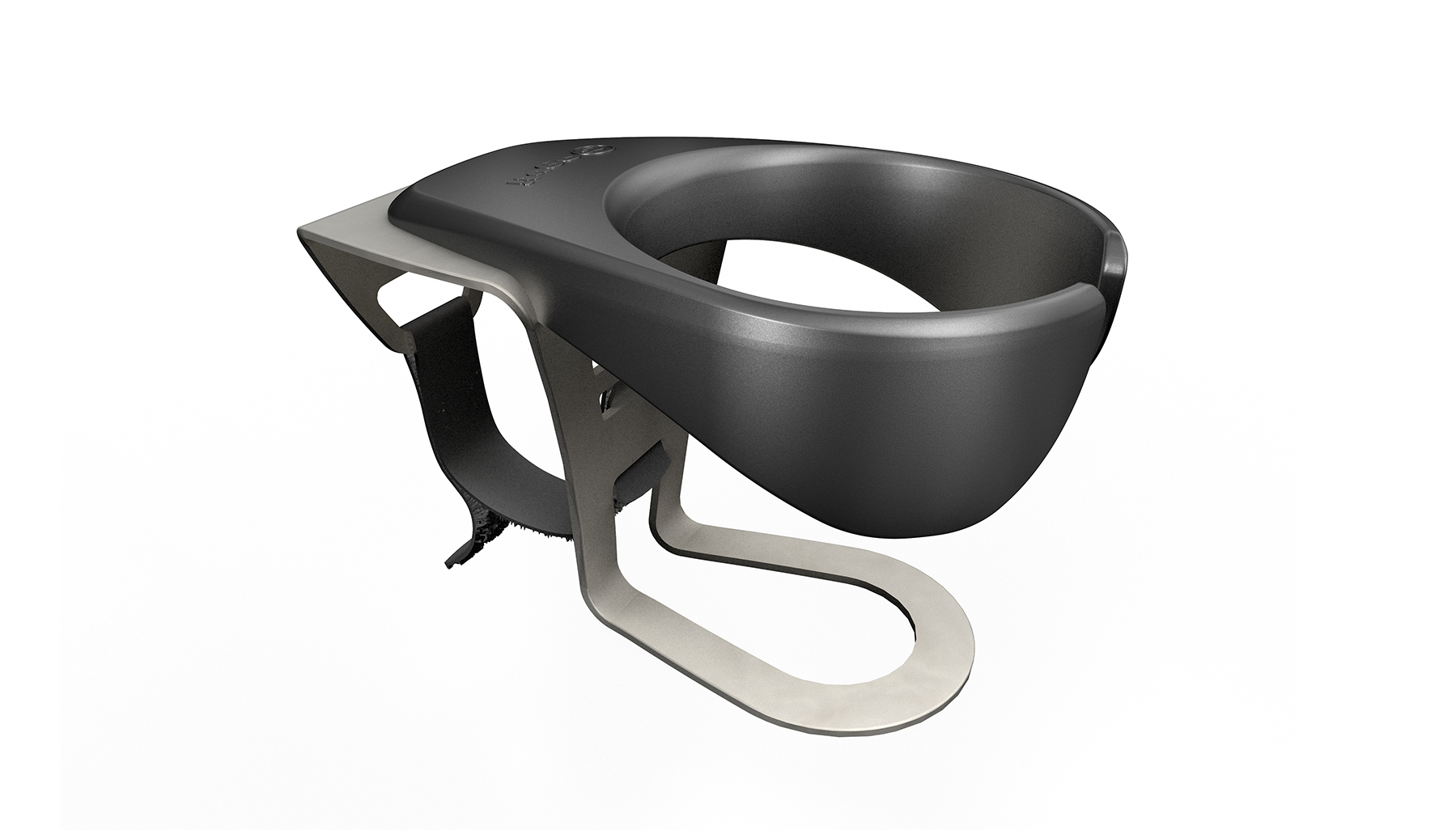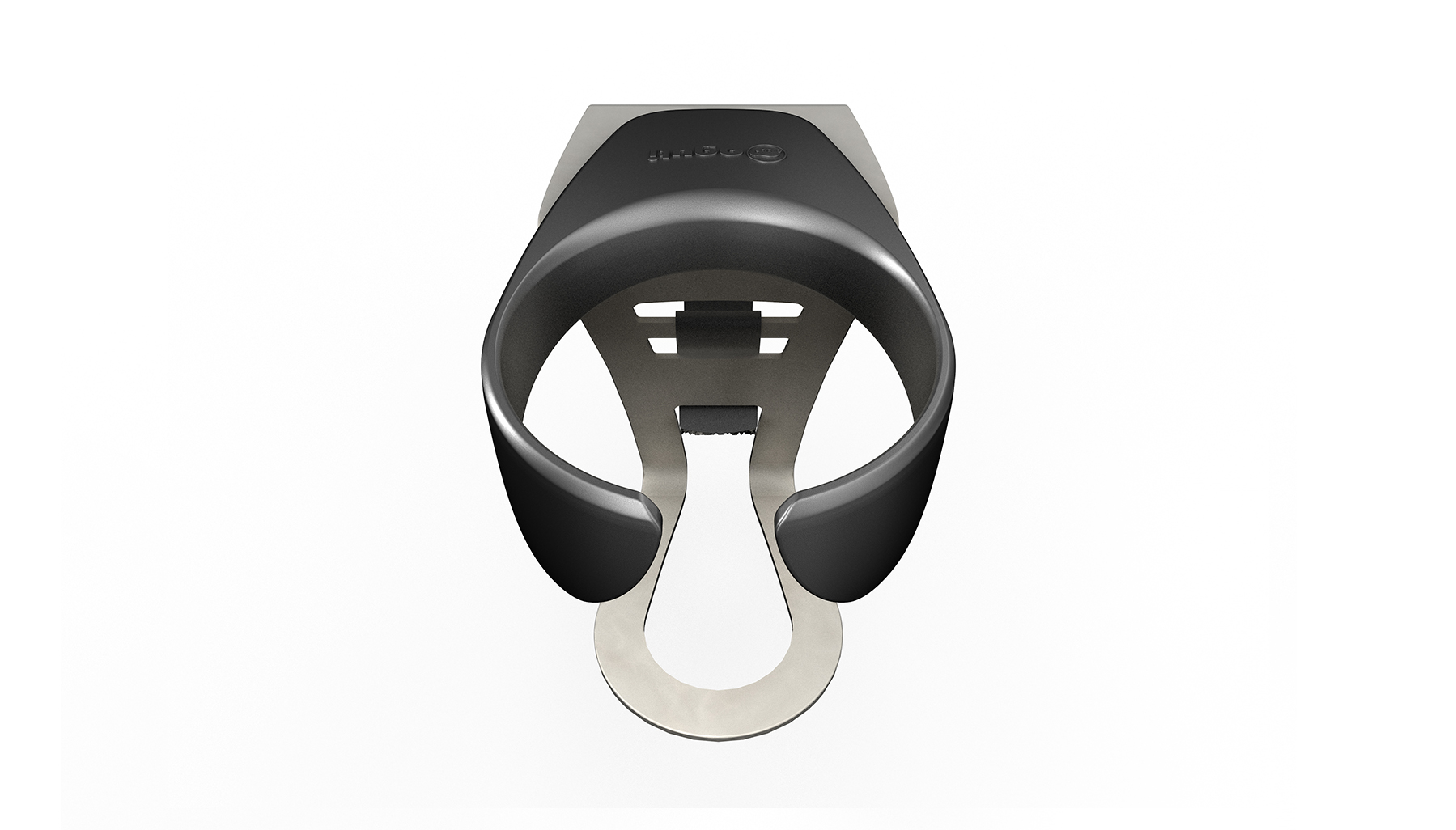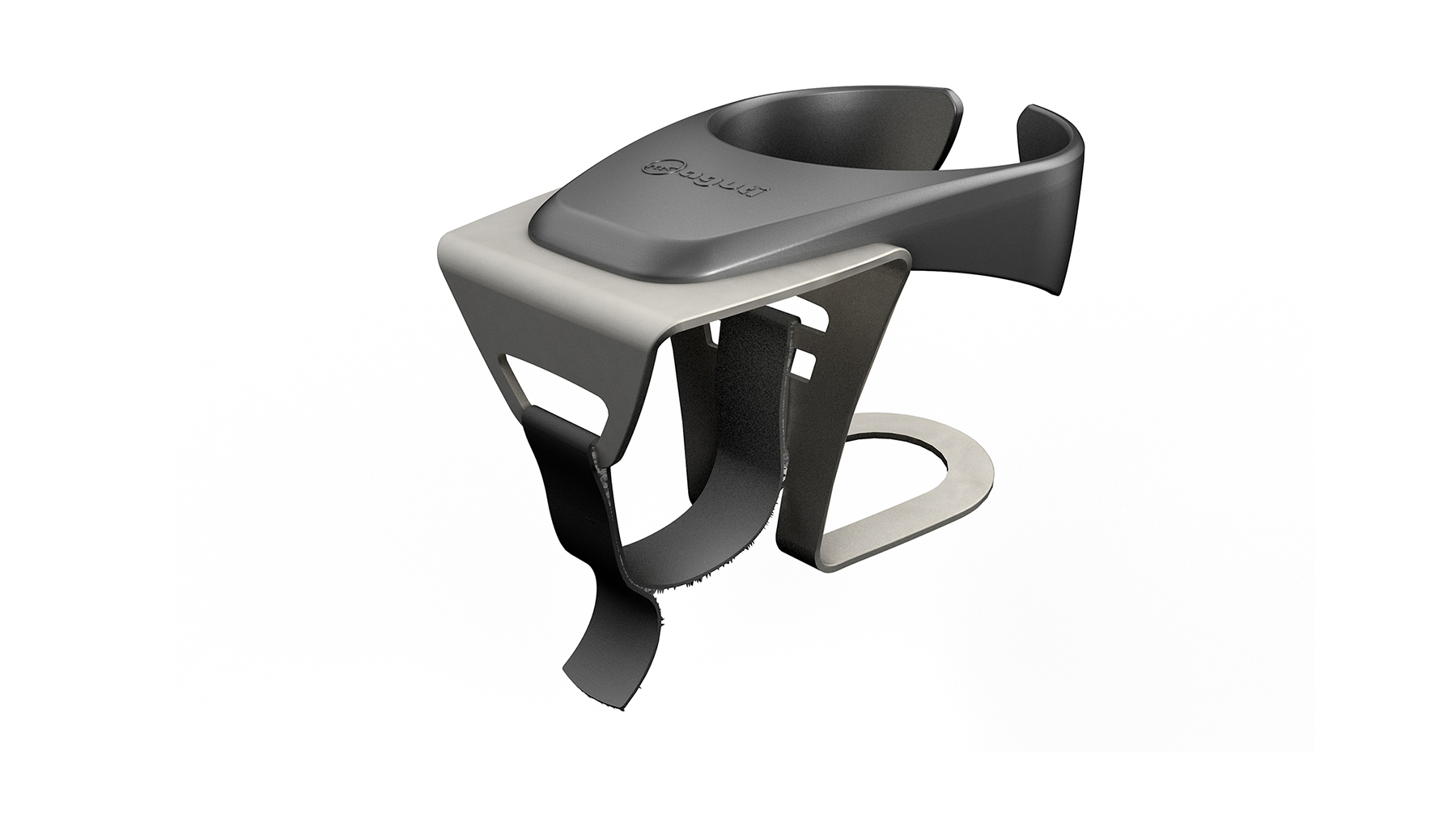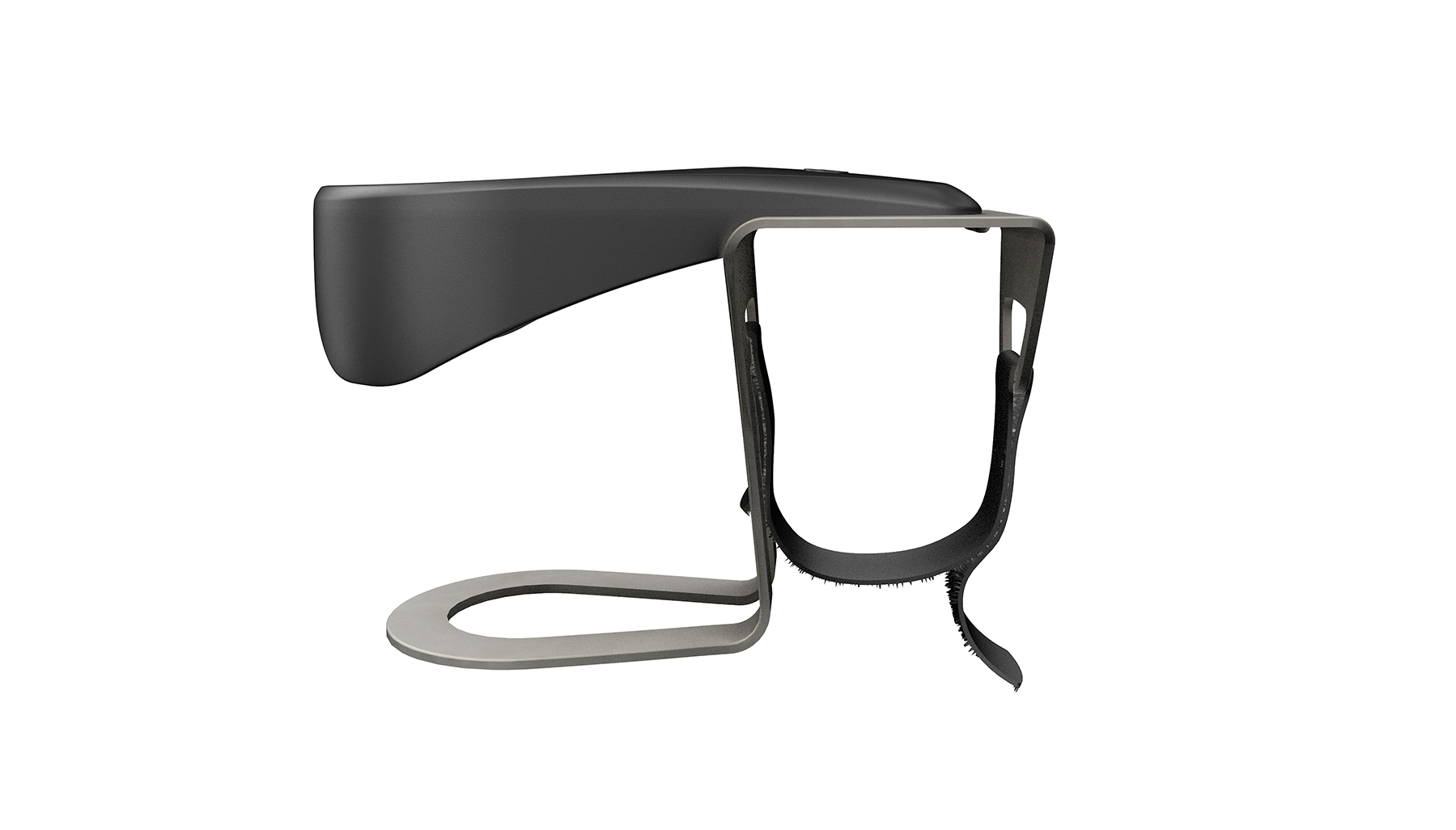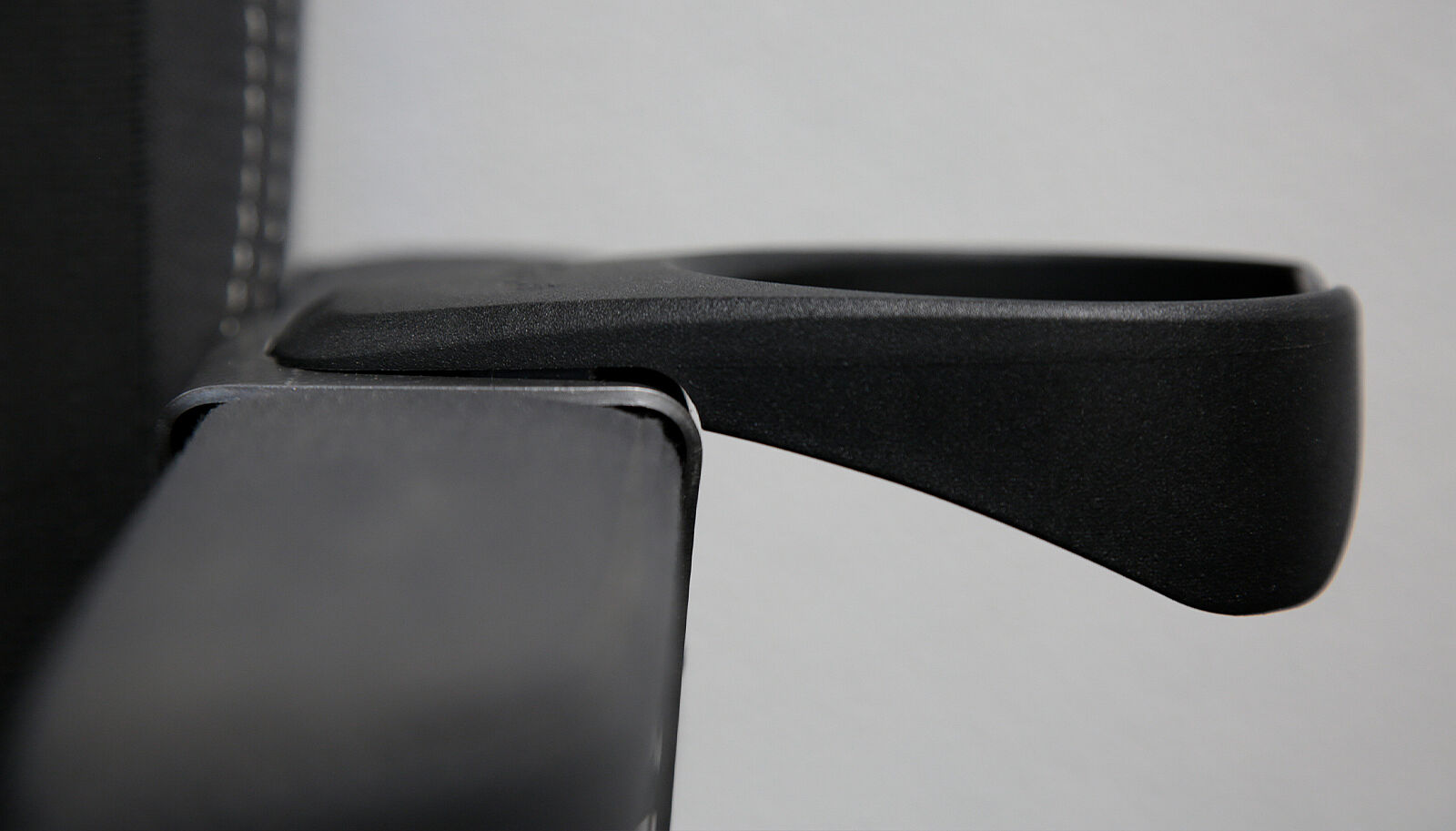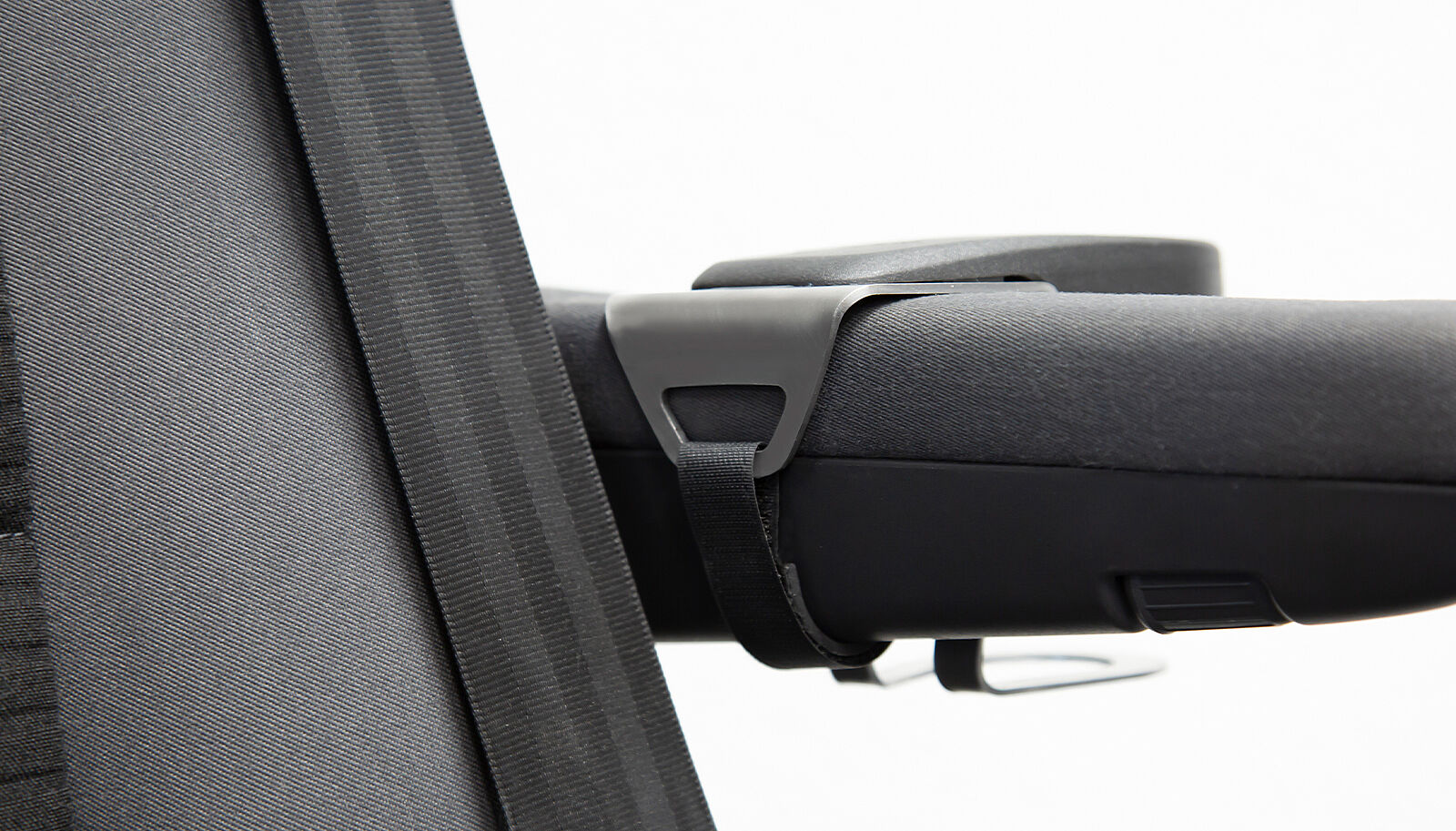 Description
Details
Fastening
Downloads
Cupholder B58. Practical beverage holder for narrow armrests
The Aguti Cup-In B58 is a practical beverage holder for armrests with a minimum height of 45 mm and a maximum width of 58 mm.
The cupholder easily attaches to various armrests in the vehicle. Bottles, cups or cans are always close at hand.
The combination of ceramic-coated metal and black polyamide gives the Cup-In its high-quality and sturdy characteristics.
The Cup-In is suitable for containers with a diameter between 65 and 80 mm and a minimum height of 95 mm.
The Cup-In fits perfectly on armrests of VW T5/T6 seats, but is also suitable for seat armrests of other brands e.g. Mercedes Viano.
Sustainability
The cupholder can be fully disassembled and separately sorted for disposed after use (plastic, metal parts, paper/packaging).
| | |
| --- | --- |
| Article | Color |
| 119655 | Titanium C-105 matt |
Easy fastening tool-free, with Velcro strap
Beverages readily available by direct fastening to the armrest
High-quality craftsmanship in a combination of coated metal and polyamide
Flexibly usable on different armrest types and for different sized beverages (e.g. standard 0.33l can, 0.5l can, standard 0.7l/0.5l water bottle, 1l Coca-Cola bottle, 12 oz cup or 20 oz cup (with lid)
| | |
| --- | --- |
| Armrest width | max. 58 mm |
| Material | PA6 + ceramic-coated metal (3 colours) |
| Weight | Approx. 220g |
Cup-In
Velcro fastening strap with rubberized inner side
Rubber spacer to compensate clearances
Fastening/ Operating instructions (DE/EN/FR/IT)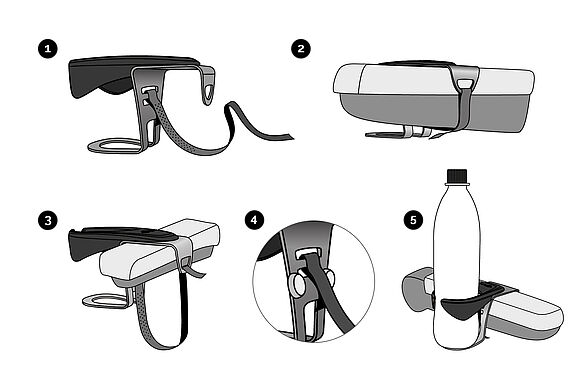 1. Thread velcro tape into upper inside bar with rubberized side facing inward and press together.
2. Carefully place Cup-In on the armrest and wind the strap around it.
3. Guide velcro strap through rear opening, pull tight and fasten.
4. Stabilize with the spacers depending on the geometry of the armrest. These can be attached to the bars on the inside.
5. Insert beverage container