Working at Aguti means much more than a competitive salary and job satisfaction, although naturally we offer both.
A modern working environment

Aguti is based in the picturesque town of Langenargen, on the beautiful Lake Constance. Our modern, spacious headquarters is a fitting building for a company which prides itself on quality and craftsmanship.
With Langenargen station just a short walk away, car-free access is easy. But for those who prefer to come to work by car, we have plenty of parking spaces right next to the office door for maximum convenience.
Inside you will find stylish office facilities and an environment ideal for innovation. But a productive workspace is focused on more than the work itself; Aguti team members can take a break in the comfortable staff relaxation areas and enjoy a coffee, offered free of charge of course.

At Aguti, you will work alongside a passionate team of around 50 people performing a variety of different roles, all with the same goal: delivering an excellent service to our customers.
With various ages, backgrounds and experiences among our close-knit team, you will be part of a family atmosphere among people who are always looking for new ideas and solutions.
A strong team spirit is encouraged by regular company activities and a flat hierarchy, where colleagues from all areas communicate openly.

From day one, new starters benefit from an intensive and supportive onboarding process, with personal mentoring, to quickly get to grips with the work tasks.
As an agile, efficient company, Aguti prides itself on reacting quickly to challenges and customer requirements. So all roles benefit from fast-moving, rewarding tasks, as well as the possibility to train for new skills which allows our team to grow together with us.
An international environment and outlook is assured: Aguti is part of the worldwide AL-KO Vehicle Technology Group and DexKo Global Inc and we have customers from over 20 countries.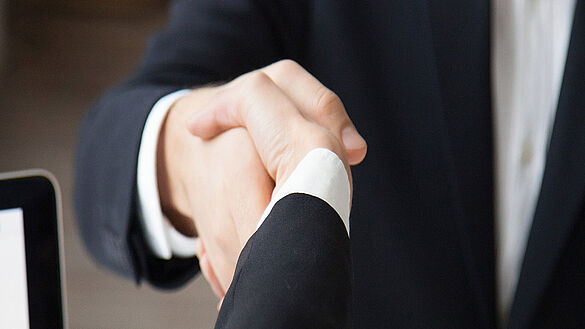 Unfortunately there are no job offers at the moment.
In our engineering/design (where Solid Edge/Solid Works knowledge is an advantage), and sales & purchasing, departments, Aguti is happy to receive speculative applications.
Even if we do not advertise a specific position, you are welcome to send your details via the AL-KO platform, which you can access via the link below.
Unsolicited application for students
From time to time, opportunities arise for Aguti to add a student to our team, and we are interested in hearing from potential candidates.
Please send us your details via the AL-KO platform, which can be accessed via the link below.
As part of the AL-KO group, all the latest vacancies at Aguti can be accessed via the below search function, or via https://www.alko-tech.com/de/jobs.
You will see all vacancies within the entire AL-KO group in a list below, or search by job type and work location to find the most appropriate job opportunity.
To check out only the Aguti vacancies, please select Aguti in the Companies menu and you will see all the latest openings with us.