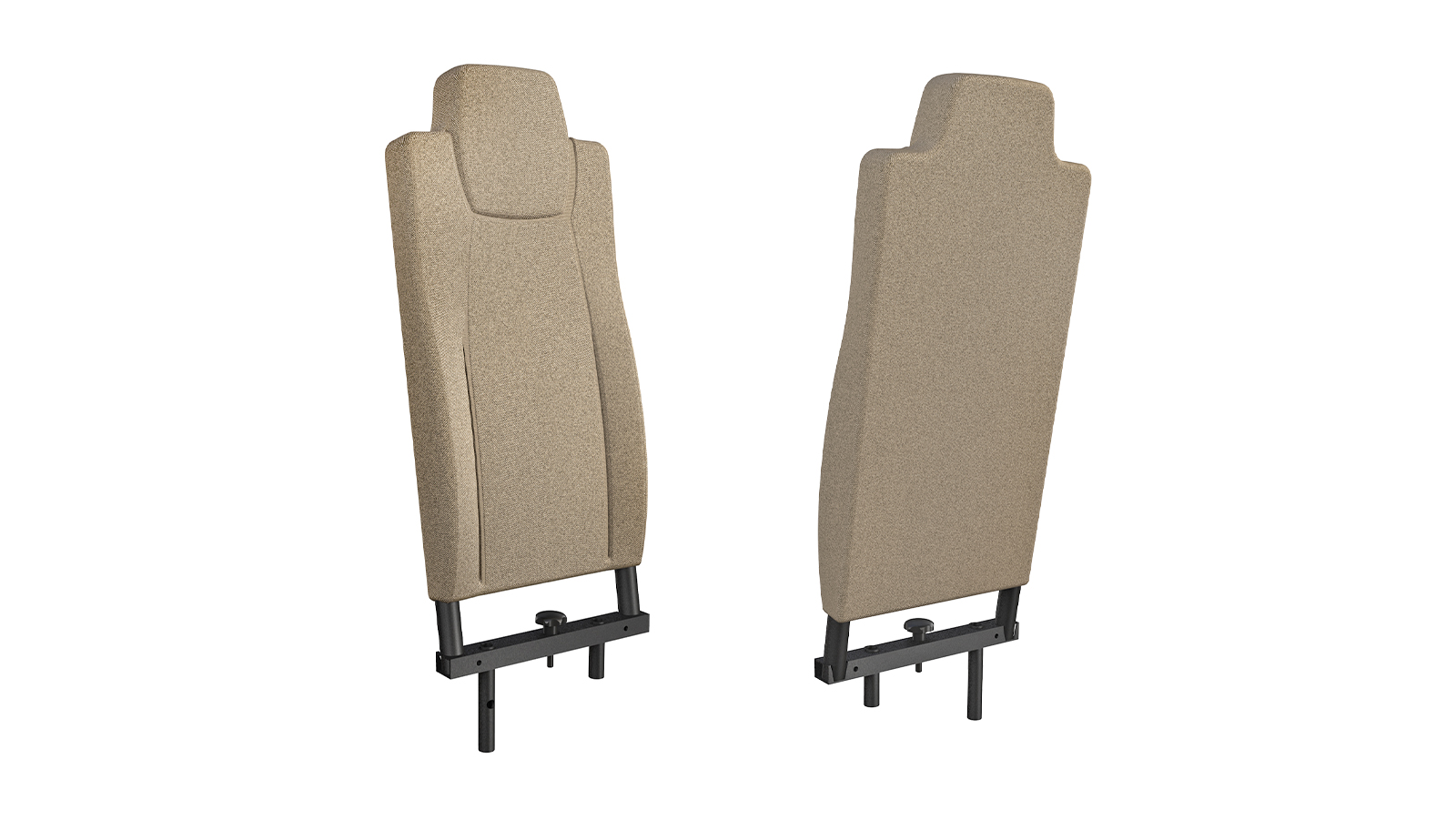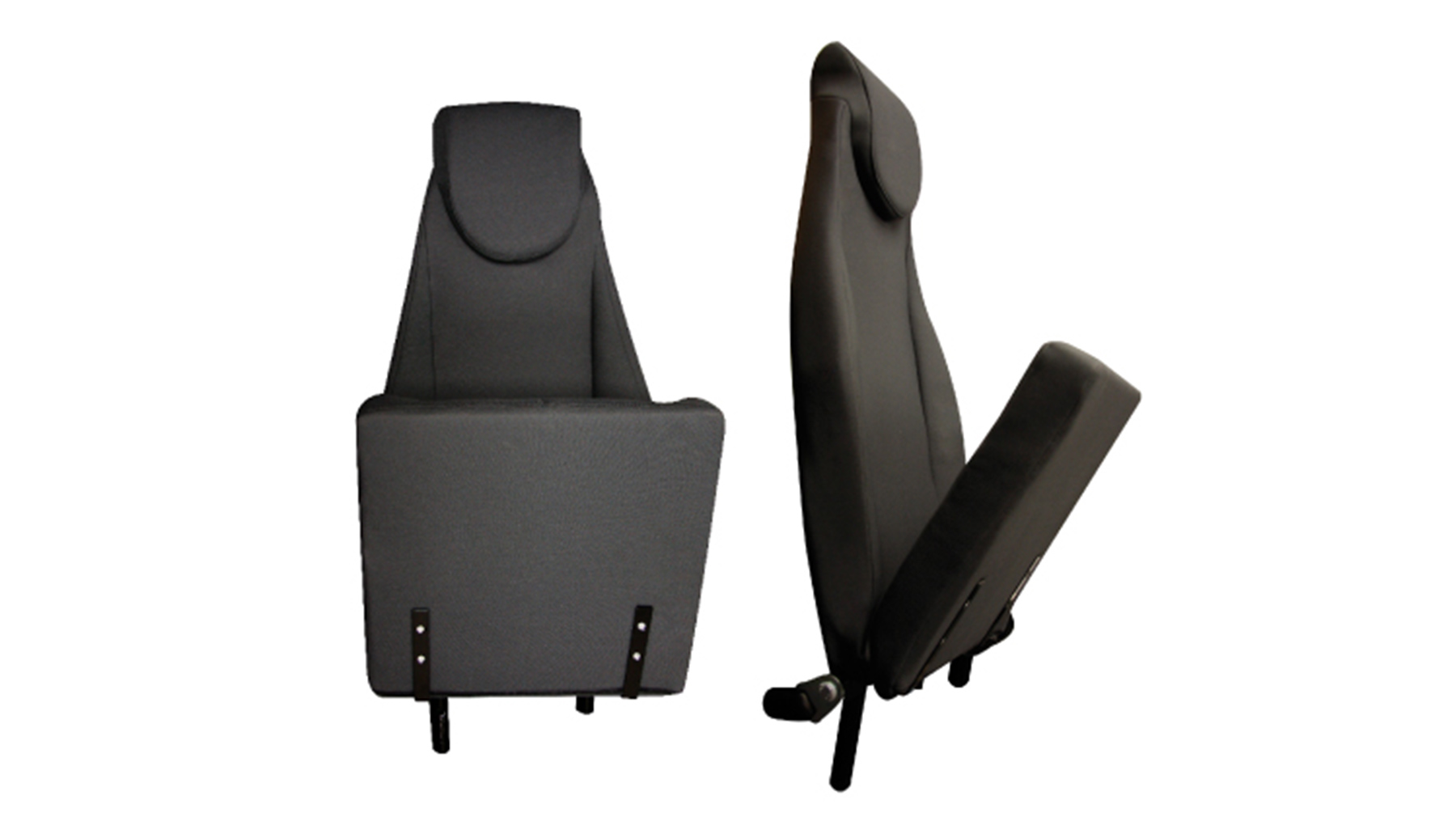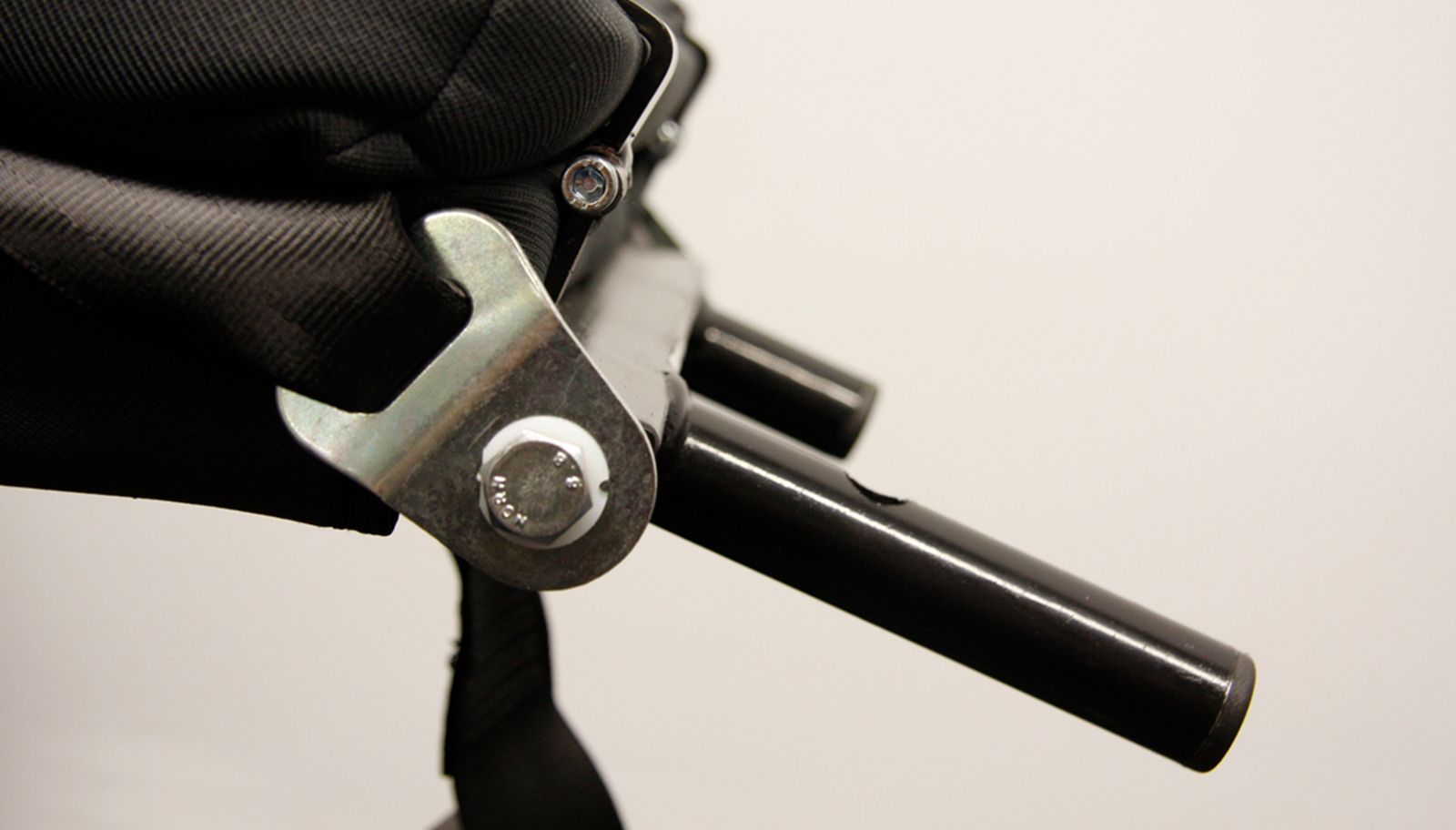 Description
Details | Technical specifications
Features
Downloads
Plug-in seat. Additional seat for the transport of additional passengers in the motorhome.
As a further alternative, Aguti Automotive has developed a plug-in seat. Lightweight, foldable and with an integrated lap belt, it can be laterally inserted into a compartment-mounted fixture to add seating space. The fastening strap on the rear of the plug-in seat is connected to the passenger-seat fixing points. When not in use, the seating surface can be folded up, the seat lifted from the anchorage and stowed away - for example in the rear storage compartment. This retains valuable interior RV storage space.
+ Flexible usage by simply inserting or lifting out
+ Space-saving due to foldable backrest
+ Simple fastening with belt element on integrated fixture
When not in use, the plug-in seat can be lifted out of the anchorage and stowed anywhere in the vehicle.
W 400 x D 480 x H 950 mm
Weight: approx. 10 kg
TÜV-approved: 2012
Integrated lap belt
10° or 20° backrest inclination
Sturdy metal inner frame
Matching adaption included in delivery