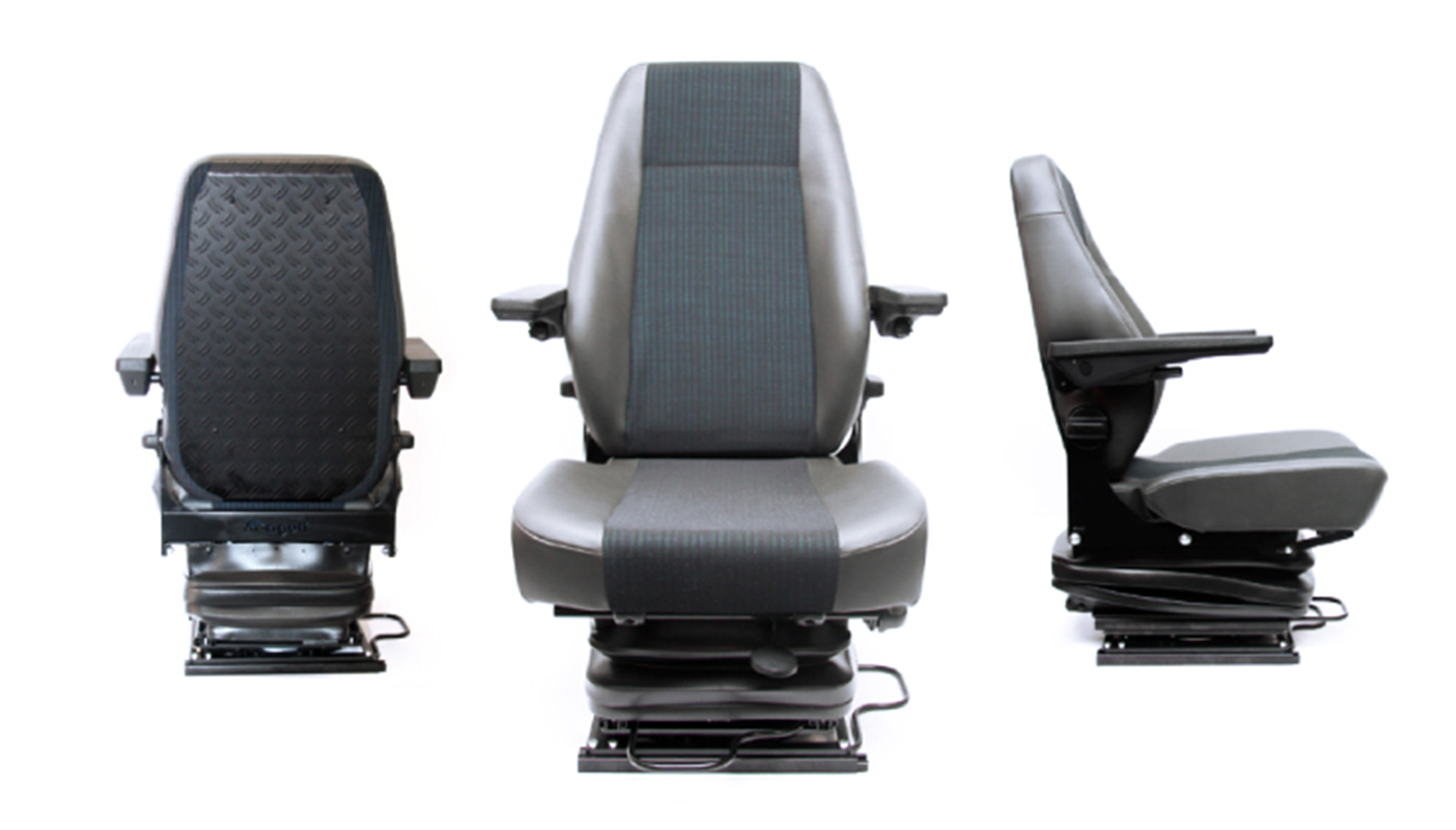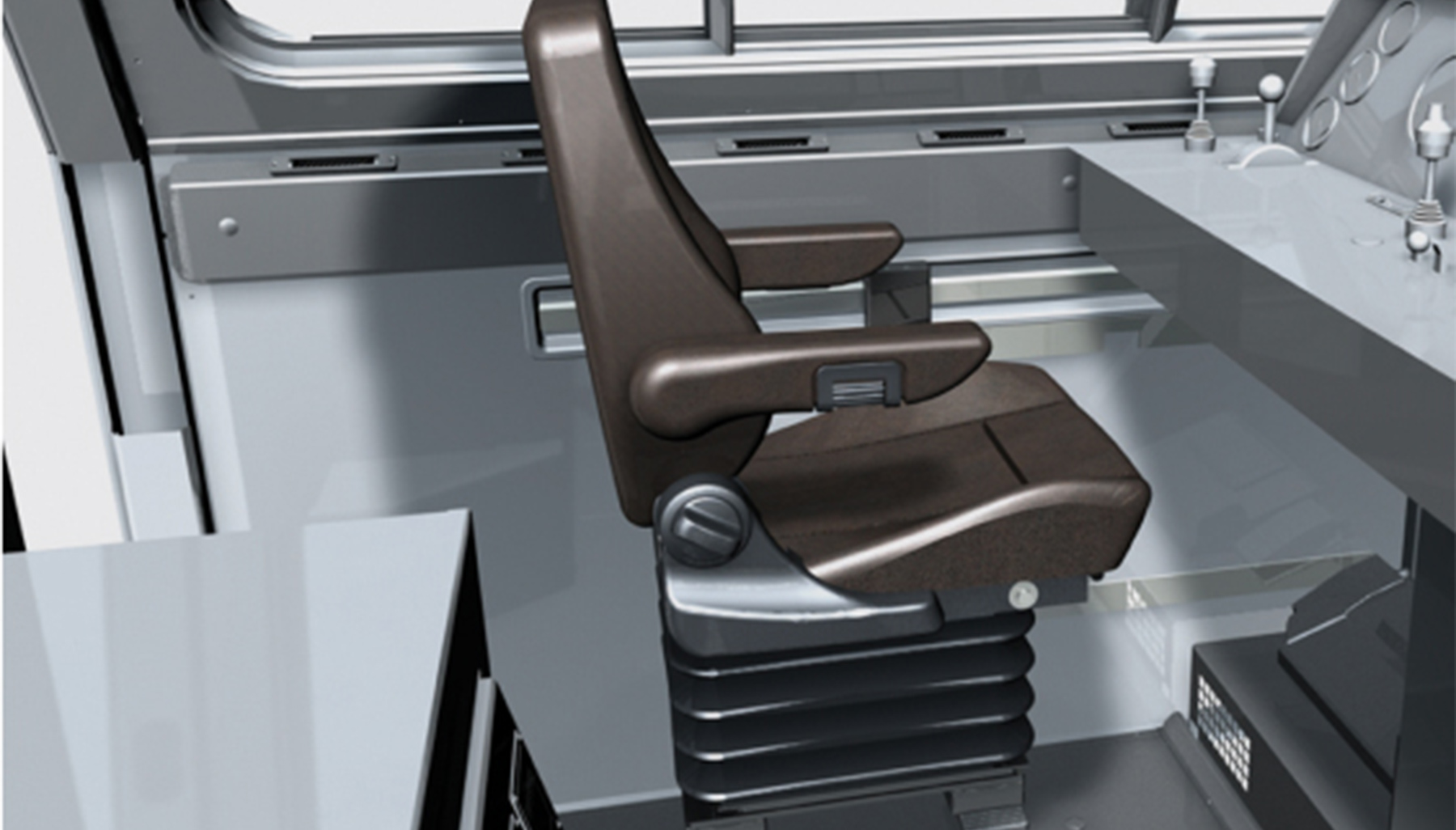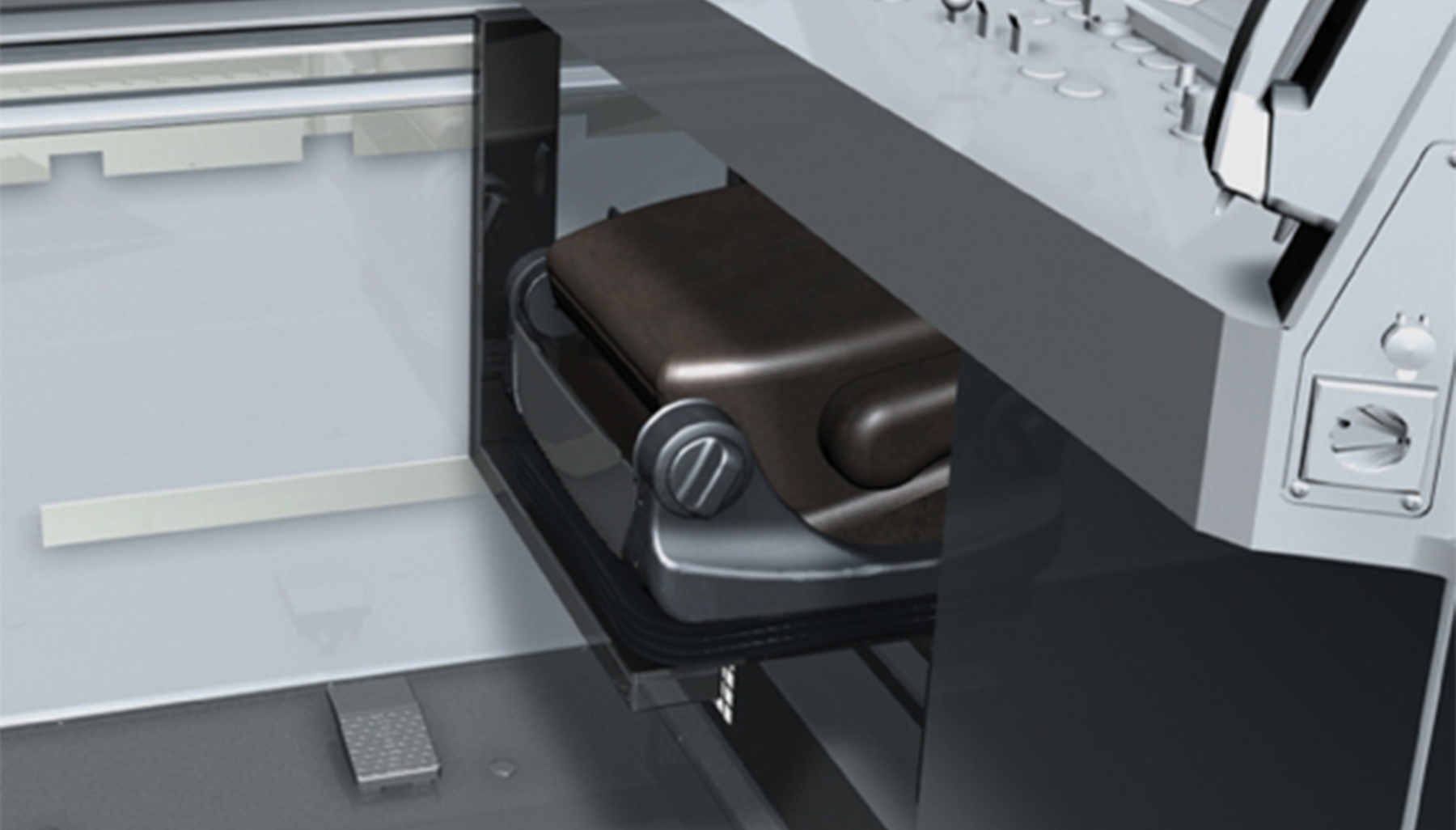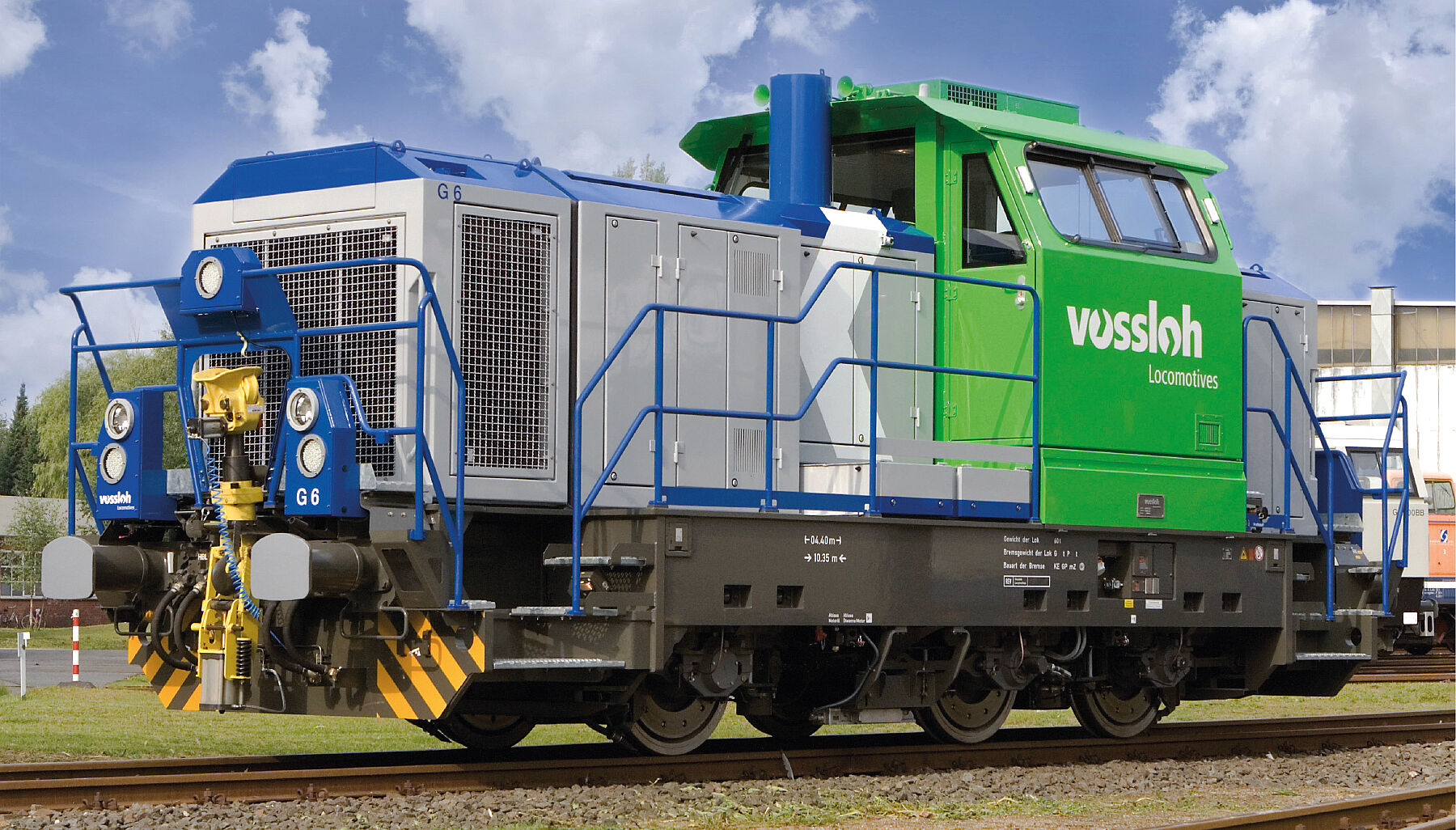 Description
Details | Technical specifications
Features
Downloads
Operator. Operator seat for rail vehicles and industrial machines.
The Aguti Operator was developed for use in rail vehicles and industrial machines, and sets standards in terms of flexibility and comfort.
The backrest contour and side bolsters support the body and allow for sufficient moving space.A flick of the wrist slides the Aguti Operator in length direction or variably regulates the seat height.
The combination of swivel mechanism, length and crosswise displacement enables the driver to adjust his seat to different workplaces and room situations - even when space is limited.
Simple operability due to self-explanatory and logically arranged operating elements
Space-saving thanks to foldable backrest and a slide rail, on which the seat can be stowed under the work surface.
Various applicational fieldsfor individual use in mobile industrial machines such as excavators or cranes.
The entire operator seat can be folded to a minimum when not in use.
| | |
| --- | --- |
| Dimensions | W 950 x D 700 x H 460-1000 mm |
| Weight | approx. 46 kg |
| Backrest adjustment | to 102° |
| Height adjustment | 120 mm |
| Crosswise/length adjustment | 200 mm |
| Seat inclination | to 20° |
| Seat rotation | to 180° |
| Railway-certified | to CL2 |
*Overall width incl. armrests,
backrest inclination forwards (-) | backwards (+)
Locomotive, machine stand, various driver's cabins
2 adjustable armrests "Basic"
Swivel
Seat tilt adjustment (NV stepless)
Longitudinal and cross adjustment on slide rails
Height adjustment
Turnable
Backrest adjustable and foldable with metal cover