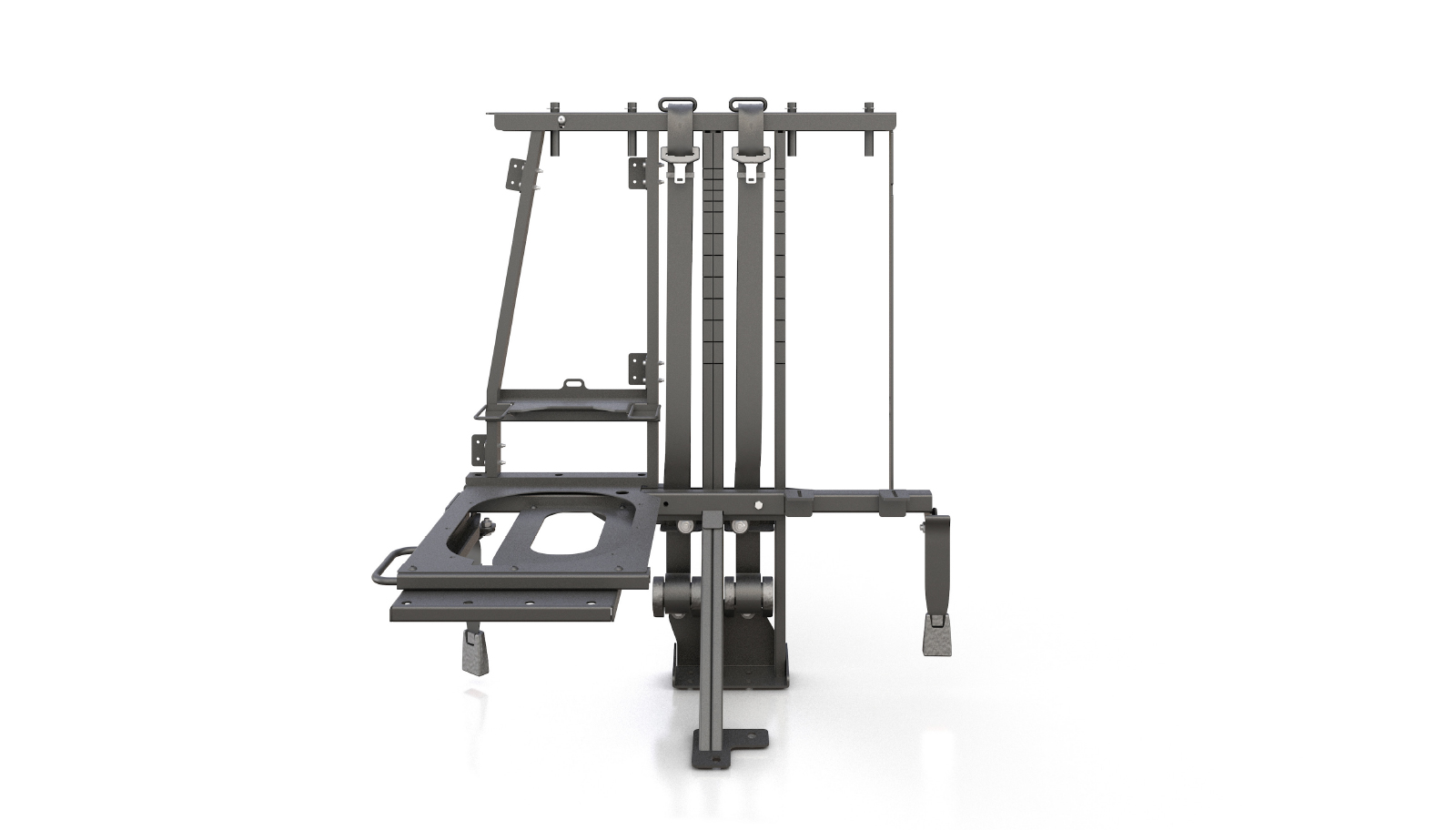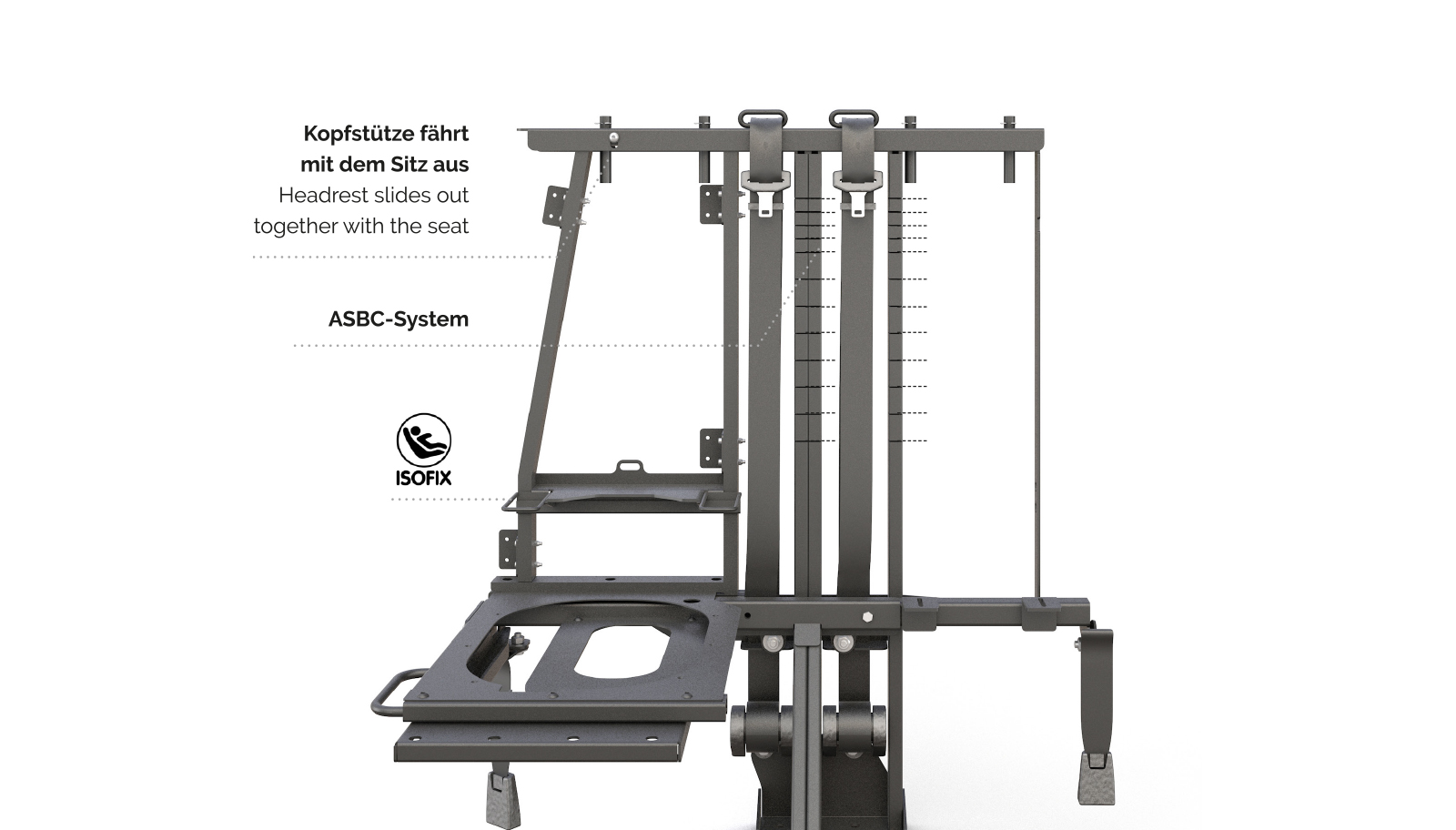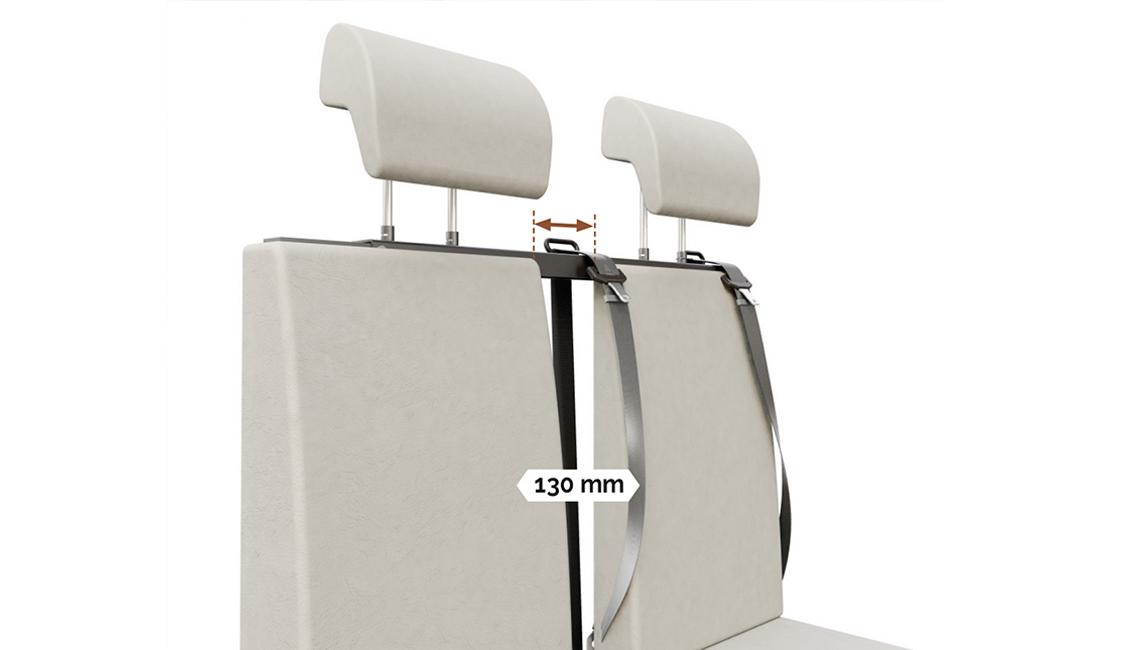 Description
Features
Details | Technical specification
Design versions
Downloads
G2000 ASBC with slide-out-function. With the new slide-out function, the single seats of the bench can be pushed apart and pushed together (including headrest). The ASBC system from Aguti guarantees safety in the event of a crash through a controlled deformation of the belt frame. All belt frames on this basis are firmly connected to the vehicle frame and designed for two people. Two three-point seat belts and two headrest mounts are integrated and they are available in different widths and seat heights. Chassis adaptations are available for all common vehicle types. Already tested by the technical service, it offers maximum safety and flexibility in vans and motorhomes.
Please note: This product is just available for manufacturers!
Variable dimensions
2 headrest retainer
2 integrated seat belts
Unilateral head retainer
Each belt frame must be individually adapted to the respective vehicle compartment.
For this our designers and technicians develop special and innovative solutions, which are then tested in-house and can be installed in the respective motorhome range if approved.
Individual adaptation to the vehicle and the requirements is possible
Made solid and safe from robust materials
Approved by the technical service. Tests and tensile tests in-house
Variable dimensions
3 point seat belt integrated
Approved by the technical service