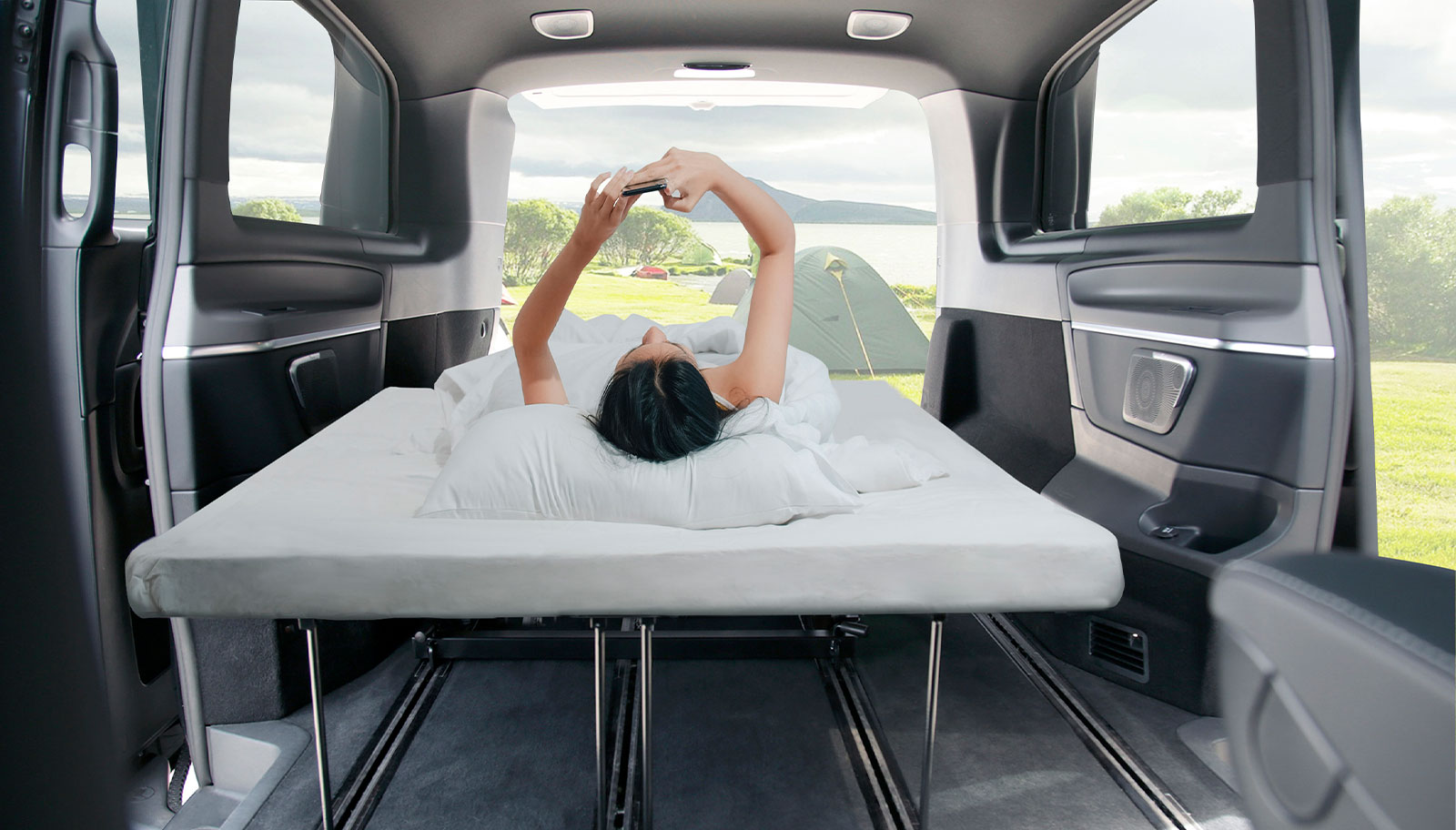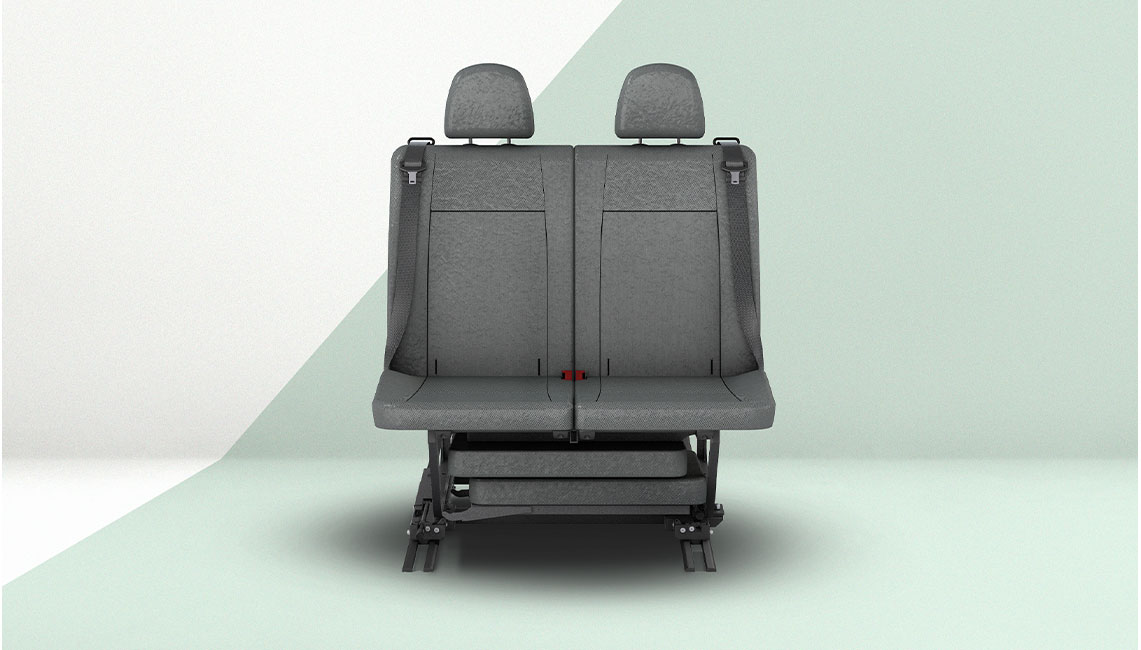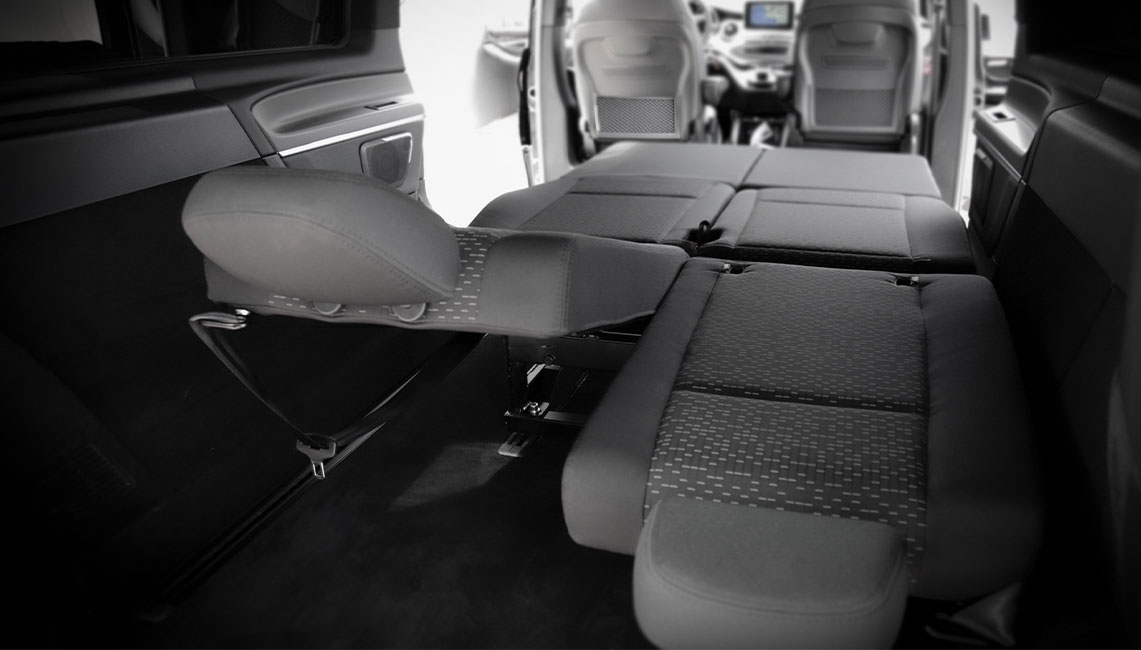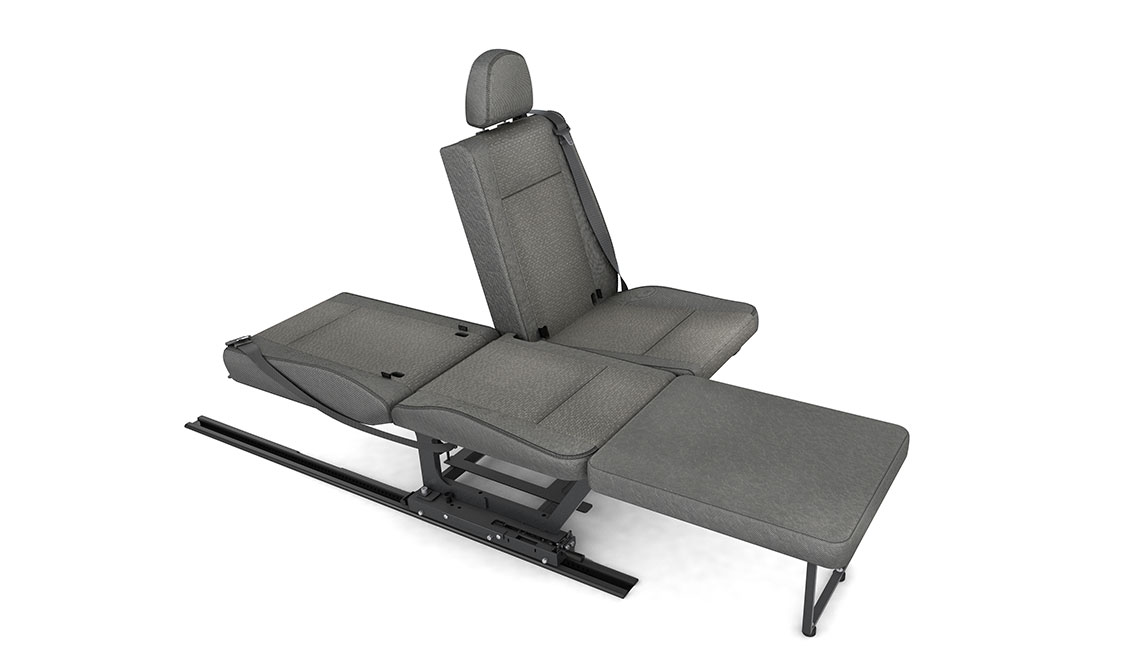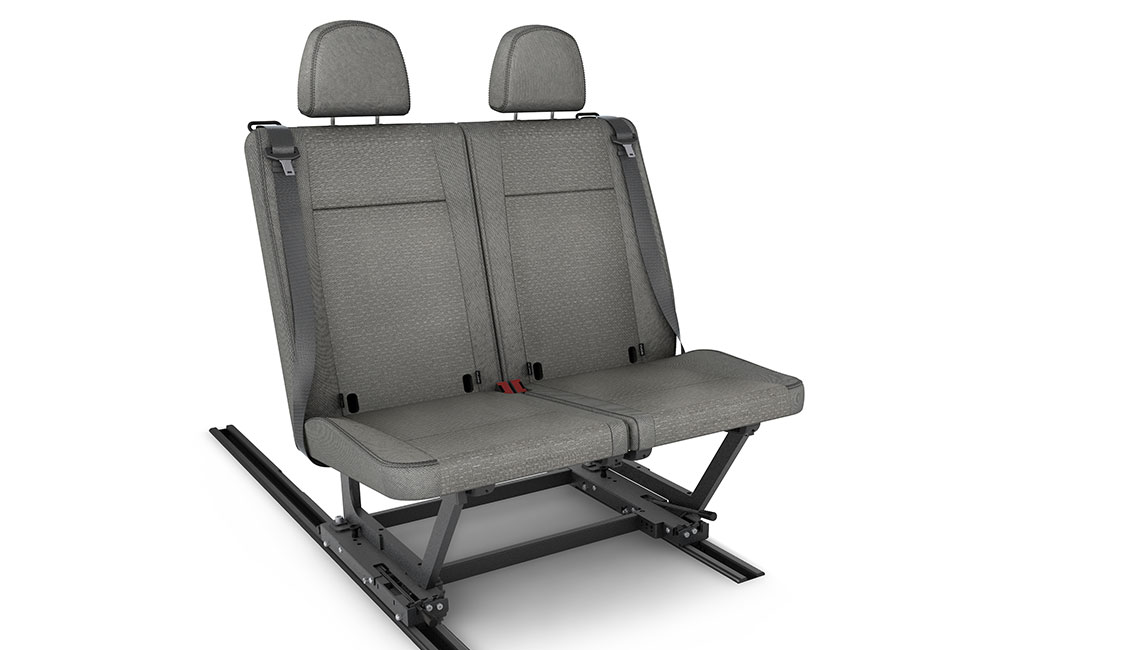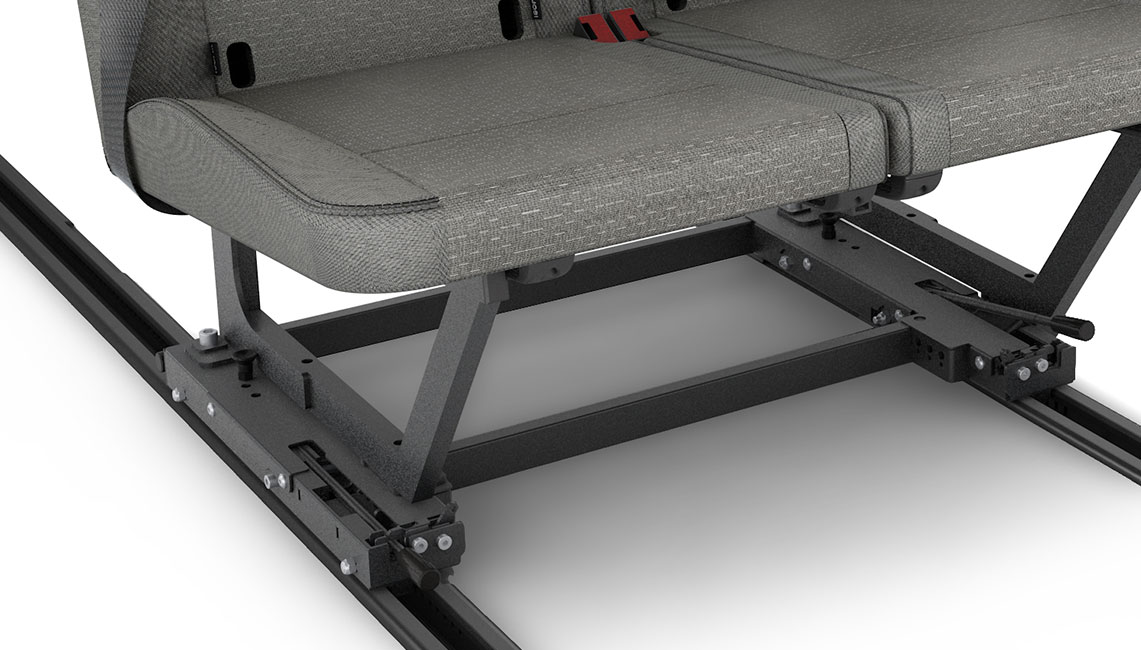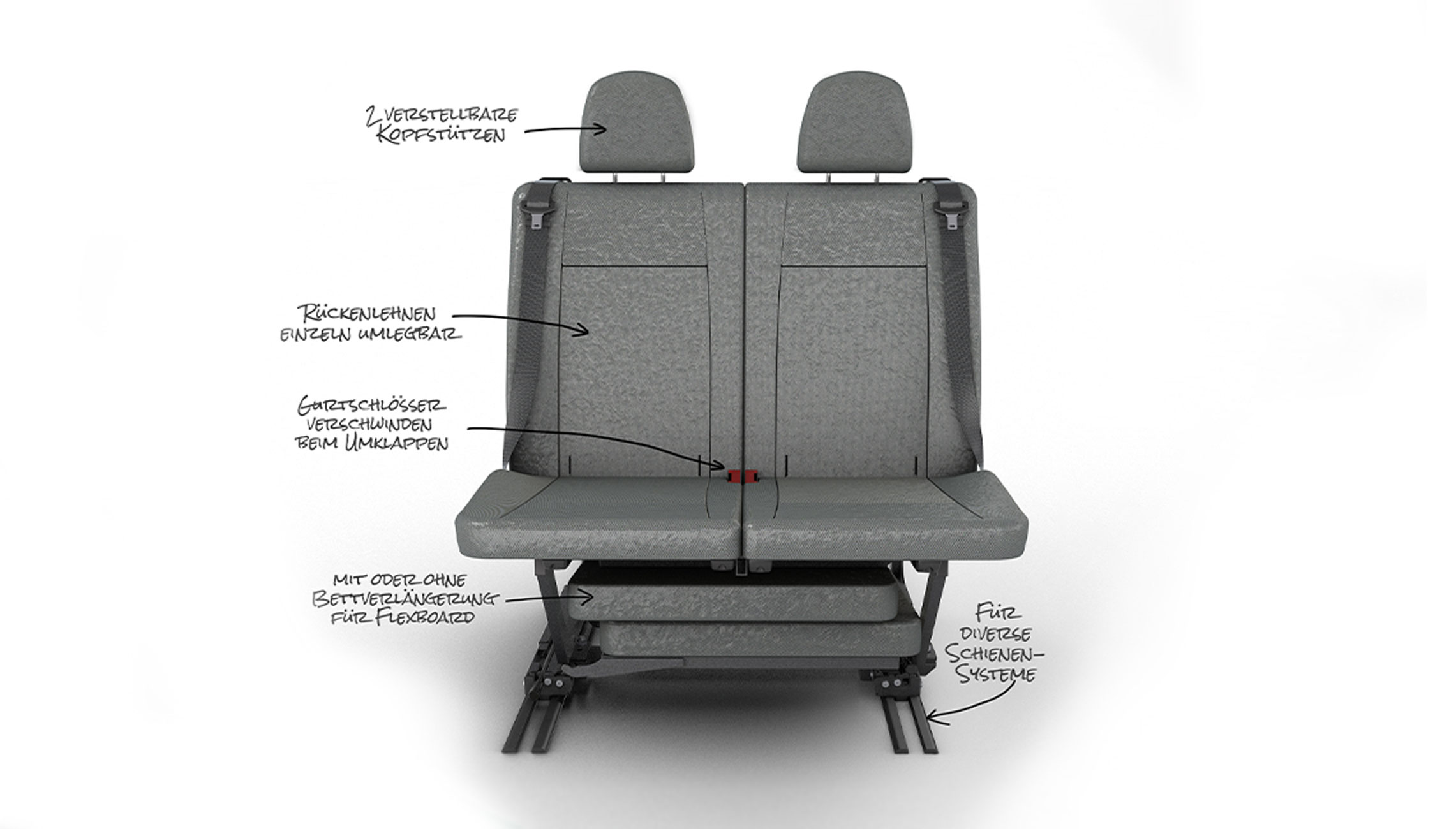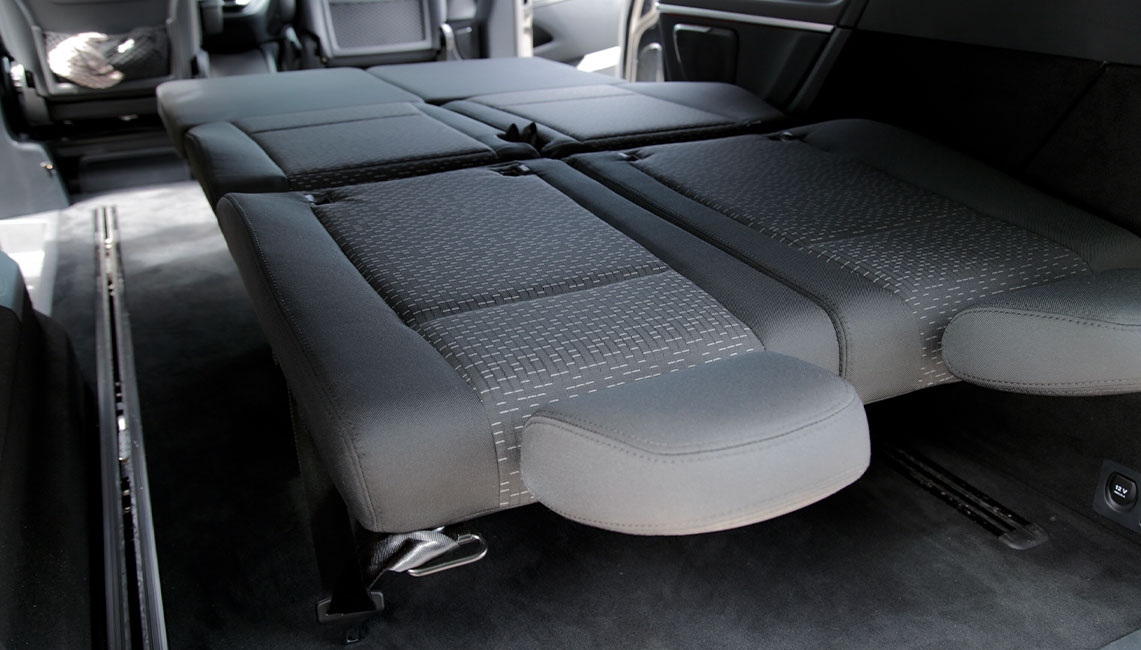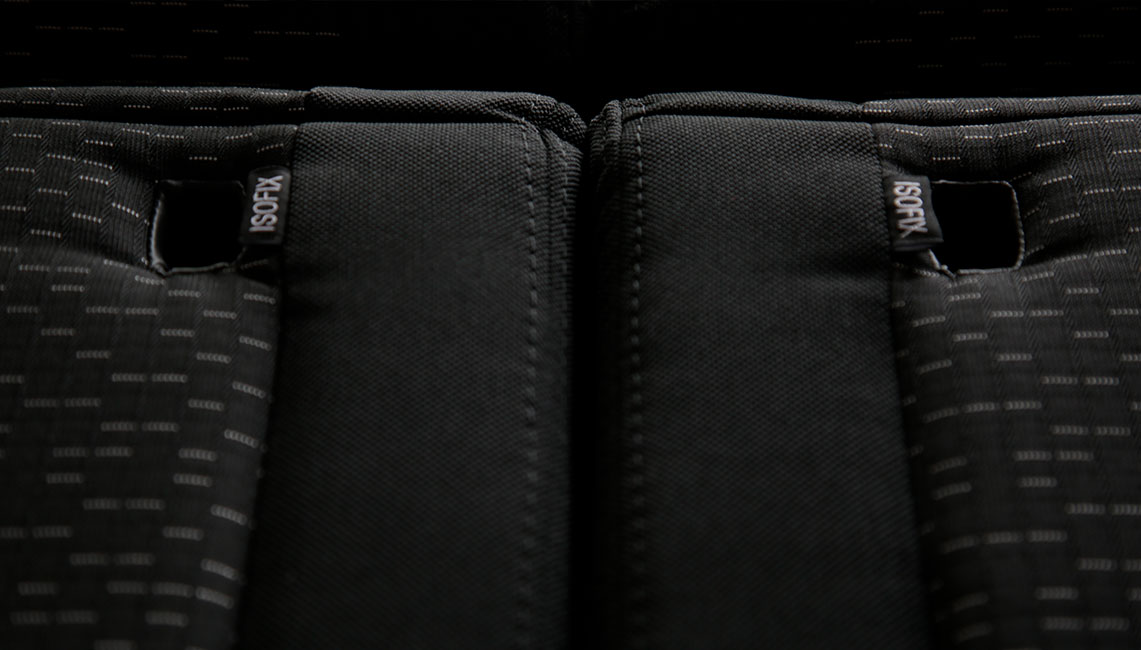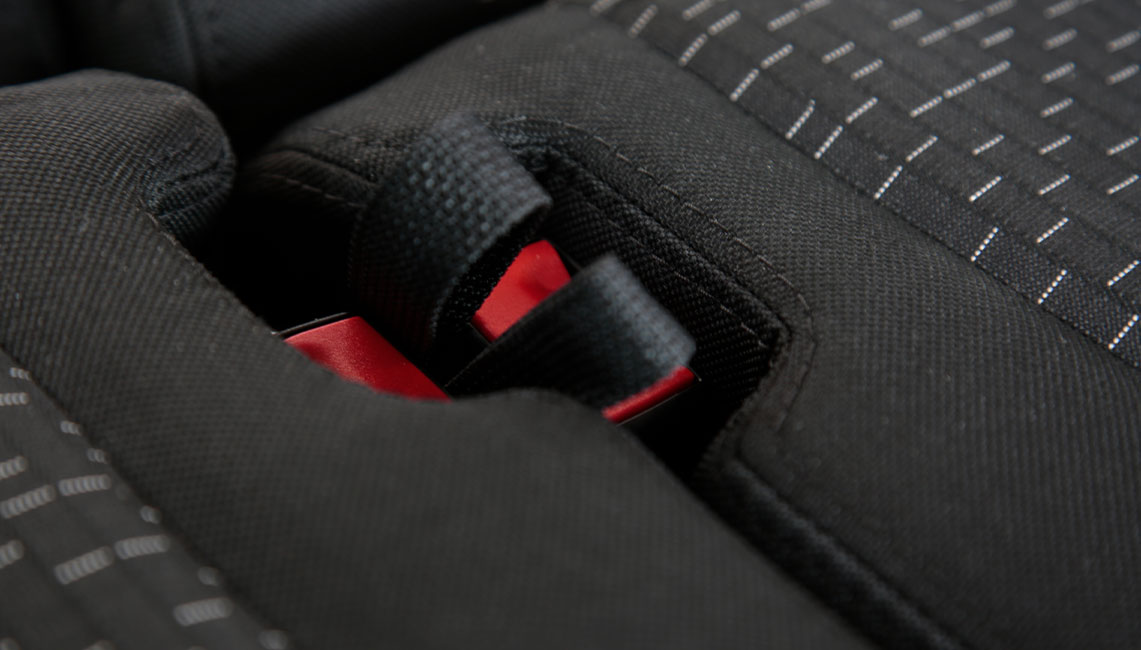 Description
Features & Technical specifications
Downloads
Sleeping bench S2. Multifunctional bench with two adjustable single seats. Seat and bed function in one.
The bench can be converted into a bed in just two simple steps. For this, the backrests can be folded back as single. With an intelligent folding kinematic of back and seat, the usual seating comfort of Aguti is provided and at the same time theres a simple fold-over option that quickly turns the bench with a suitable bed extension or an already integrated flexboard into a comfortable sunbathing area - the belt buckles are below the seat.
The integrated 3-point seat belts and Isofix also guarantee TÜV-tested safety.
At the moment Aguti is working on a sleeping bench family that will also include a triple sleeping bench and the rail floor connection MAXRAIL.

Aguti also offers custom-made products: the backrest can be designed individually at the customer's request and thus precisely integrated into the planned living or closet situation.
Individual and continously adjustable backrests
Adjustable headrests
Integrated 3-point seat belts
Isofix-System
Option 1 1 or 2 integrated 3-point seat belts
Option 2 Head rest "G2000" or "Comfort"
W 1000 x D 800 x H 1225 mm
Weight approx. 62 kg
Backrest inclination +15° | +90°
Longitudinal adjustment on rails
(Dimensions for version "Rail-In" without bed extension. Dimensions for MB and PSA see data sheet)