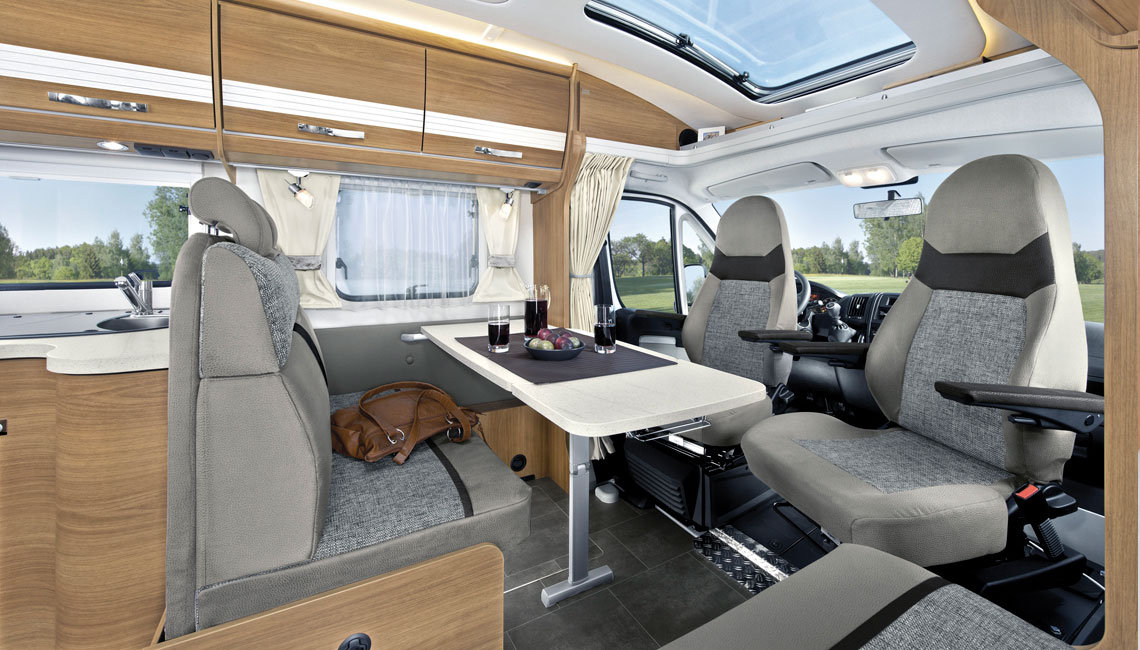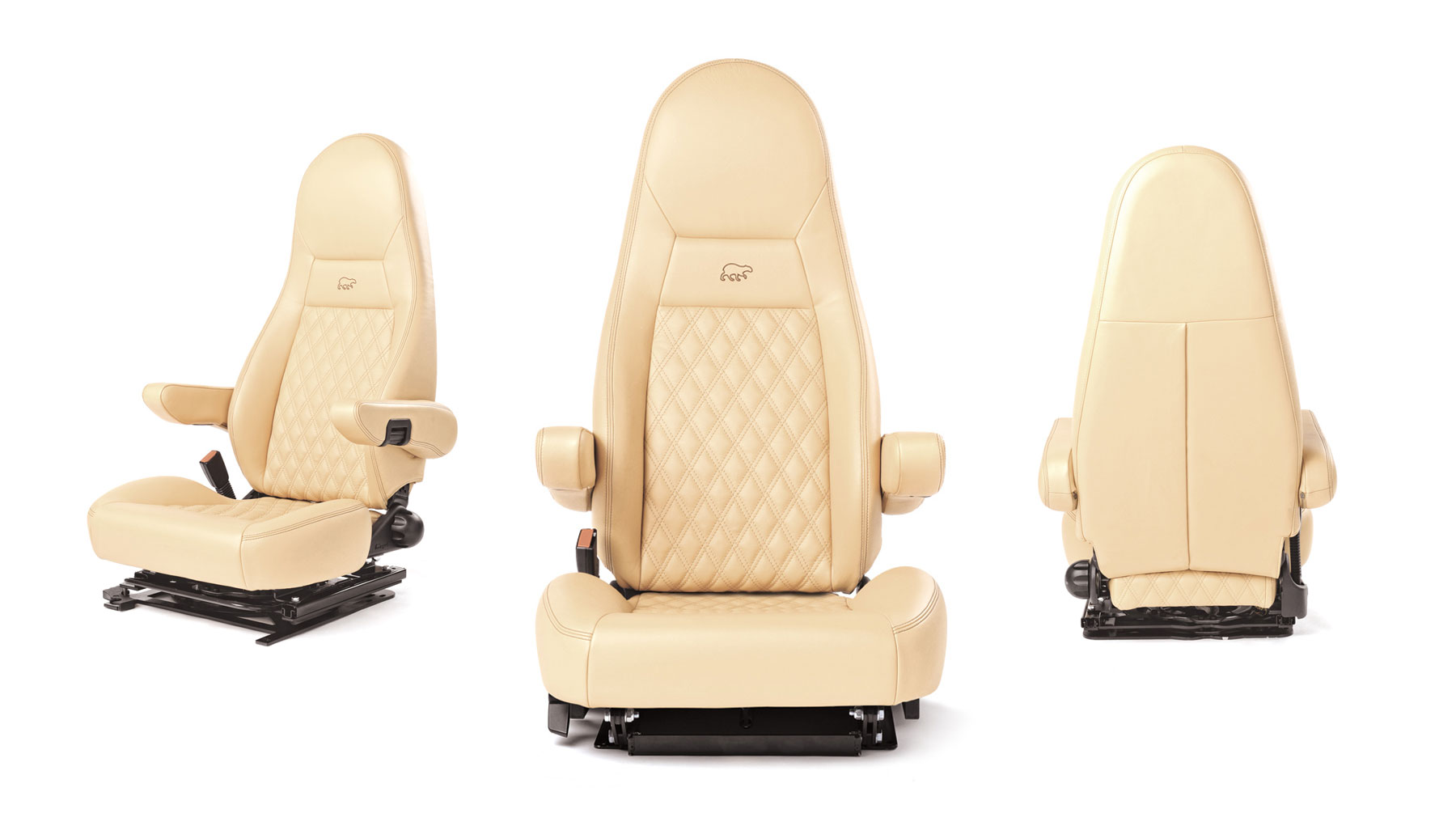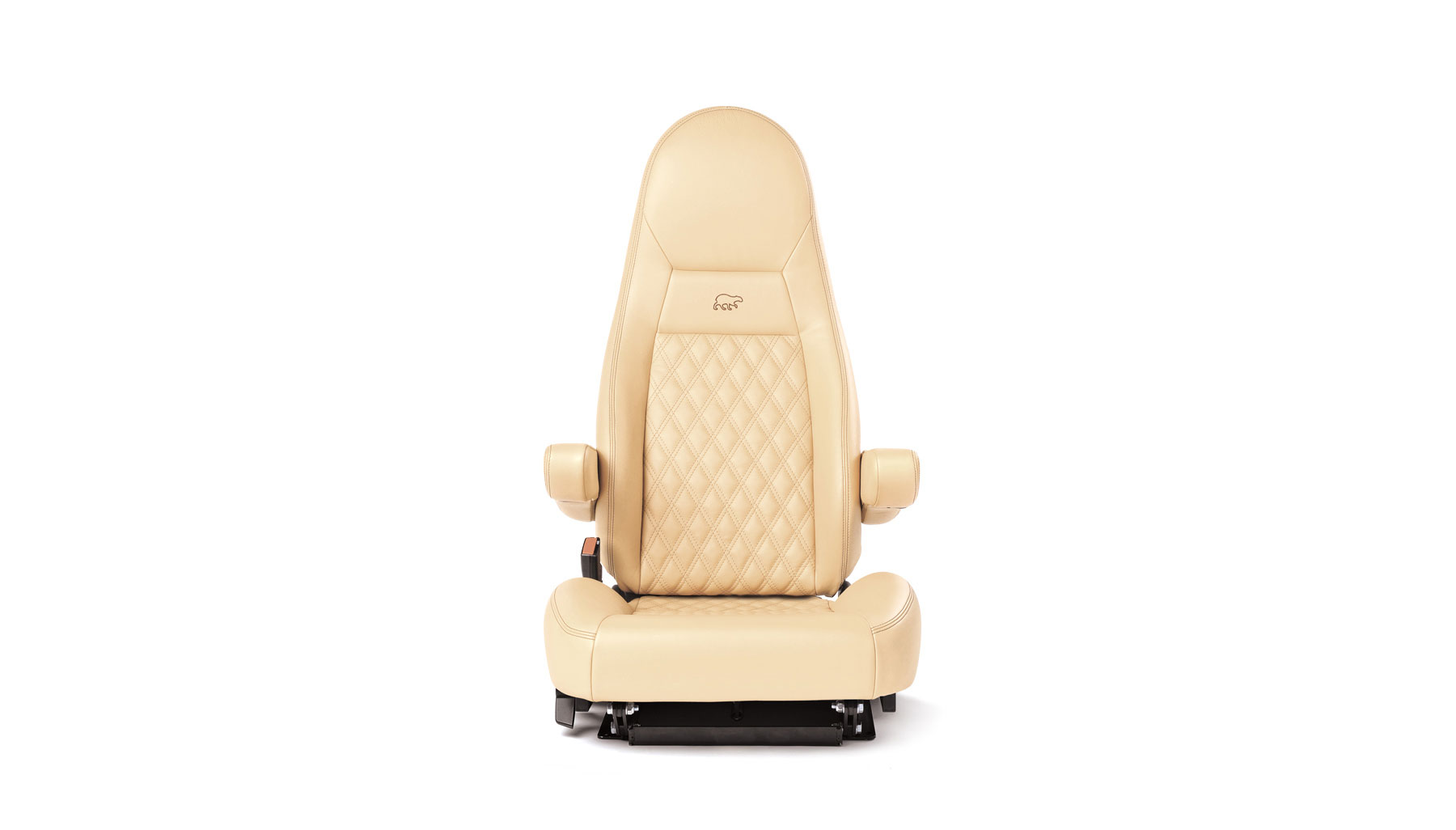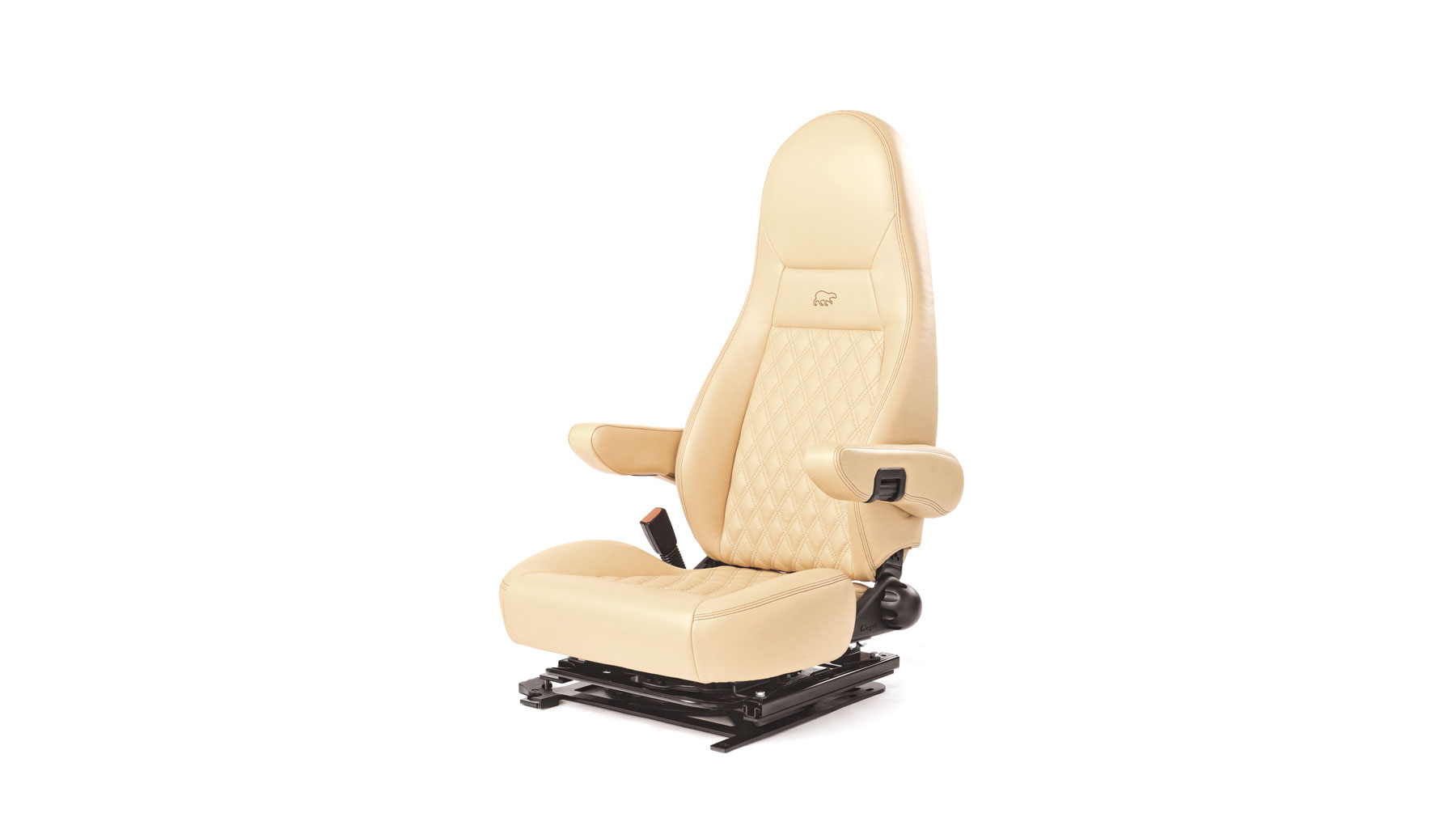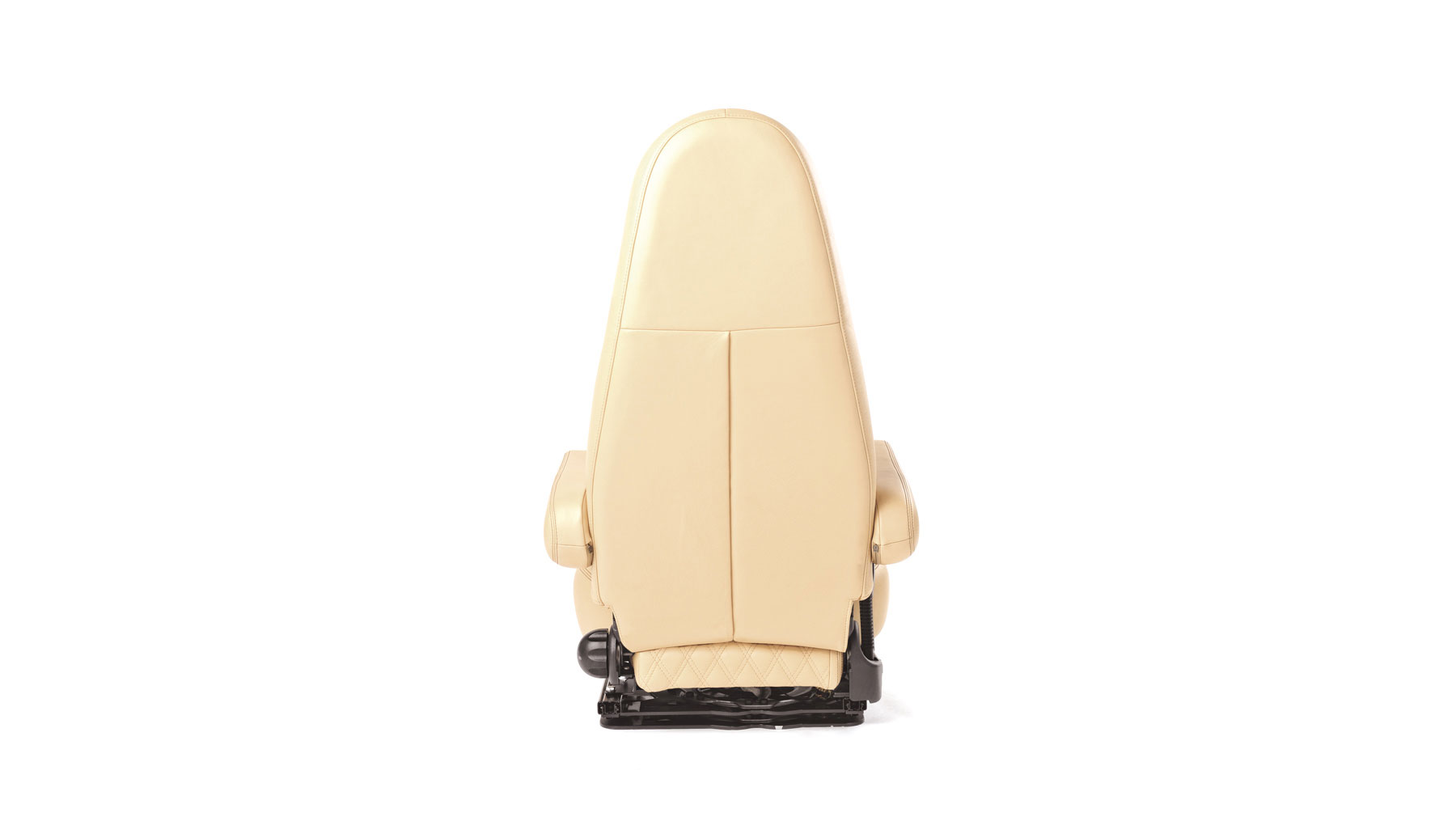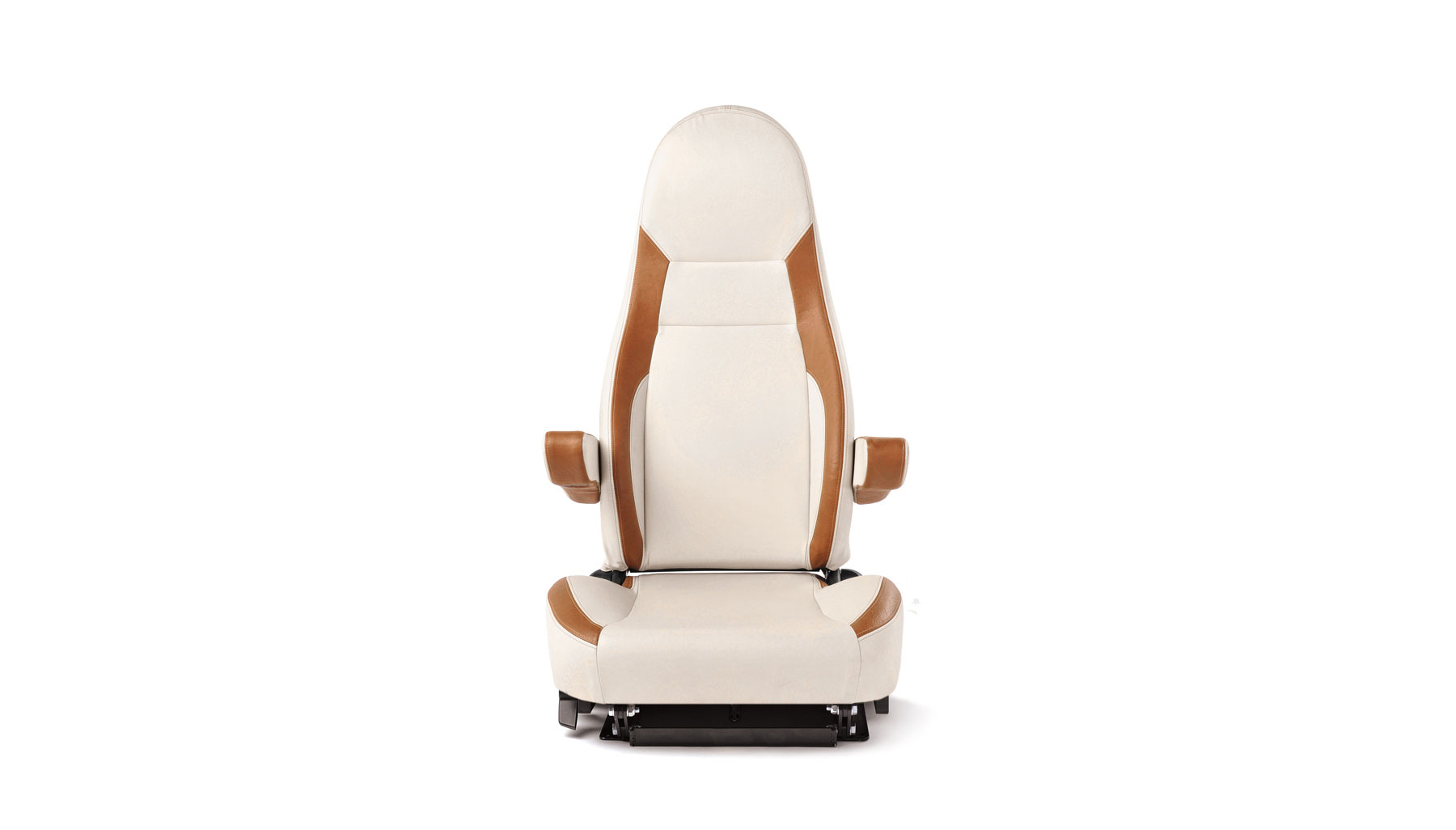 Description
Details | Technical specifications
Features
Design versions
Downloads
Comfort seat without integrated seat belt
The Milan in the Aguti design is mainly used in vehicles that are already equipped with a seat belt system on the B-pillar. Extra wide, height-adjustable folding armrests, stepless backrest adjustment and anatomically-adapted contact surfaces for legs and back provide for extremely comfortable and relaxed sitting.
Advantages compared to the original seat
Lower installation height
Ergonomic foam shape and more sitting depth prevent legs from falling asleep
Matching swivel consoles for the vehicle
Various additional features
Equipment versions Basic, Standard, NV or HNV
Note: The material selection for the seats shown is only exemplary.

Our seats are only available for body manufacturers!

All models are each available in different designs and armrest versions.
The features can be selected between standard and HNV (height inclination adjustment).
Additional features such as seat heating or lumbar supports can also be ordered at any time.
Excellent sitting comfortthrough ergonomic backrest contour and anatomically-adapted contact surfaces
Intuitive operation through self-explanatory arrangement and design of the setting levers
Individual adaptation of Design (foam shape, color, material) and features (seat heating, massage system)
| | |
| --- | --- |
| Dimensions | B 580* x T 590 x H 970/1024 mm (Std/HNV) |
| Weight | ca. 16/21 kg (Std//HNV) |
| Backrest adjustment | - 25° | + 25° |
| Crosswise/length adjustment | 200 mm |
| Seat rotation | 360° |
| NV Seat inclination | - |
| HNV Height tilt back/front | 40/100 mm |
*Overall width incl. armrests, overall heigth incl. headrest
backrest inclination forwards (-) | backwards (+)
Ergonomic backrest (stepless adjustment)
2 adjustable armrests "Basic" / "00" / "Smart"
Slide rails with 20 cm adjustment travel
Headrest integrated / adjustable (depending on model)
Optional with HNV module (Height tilt adjustment)