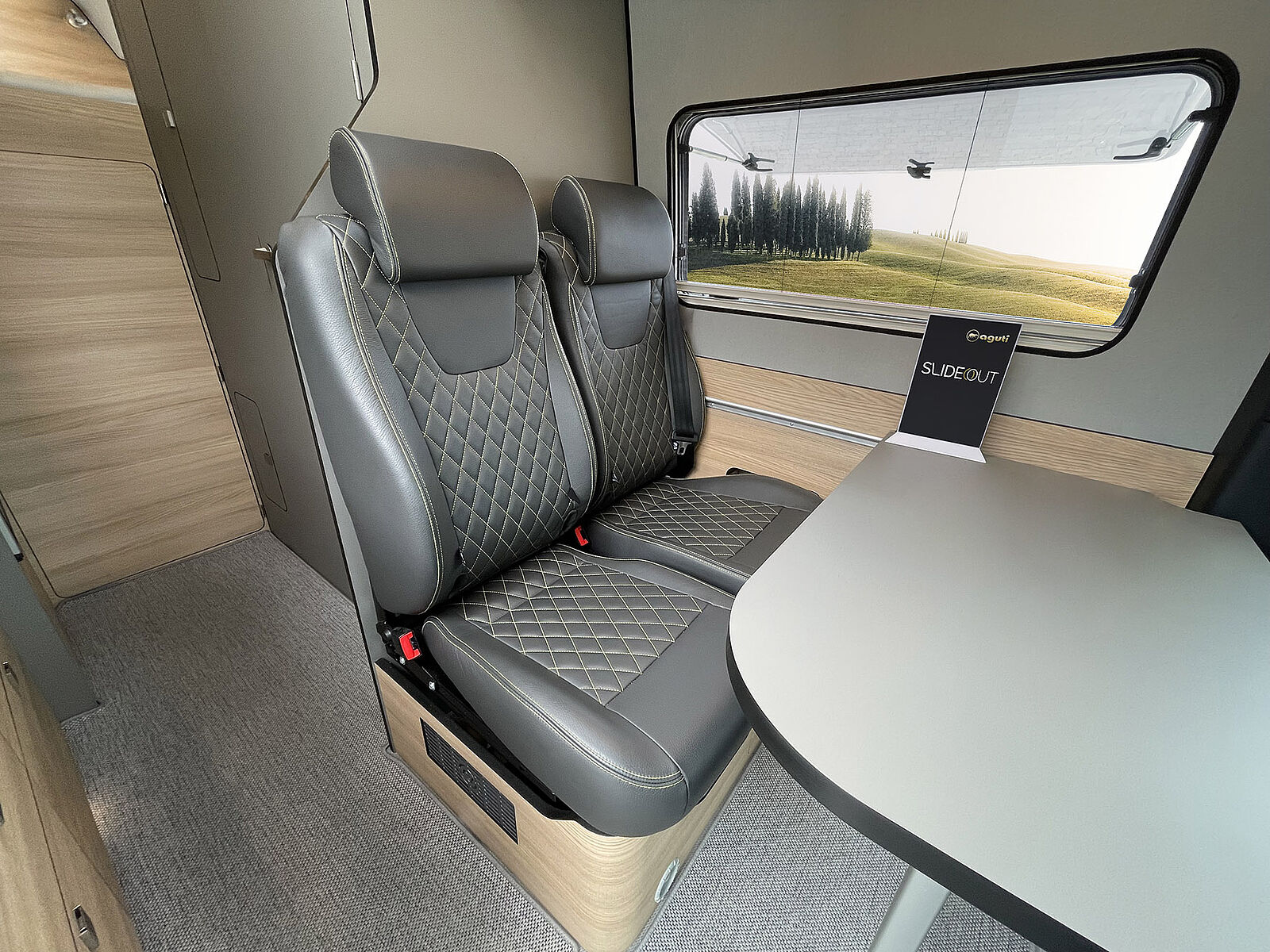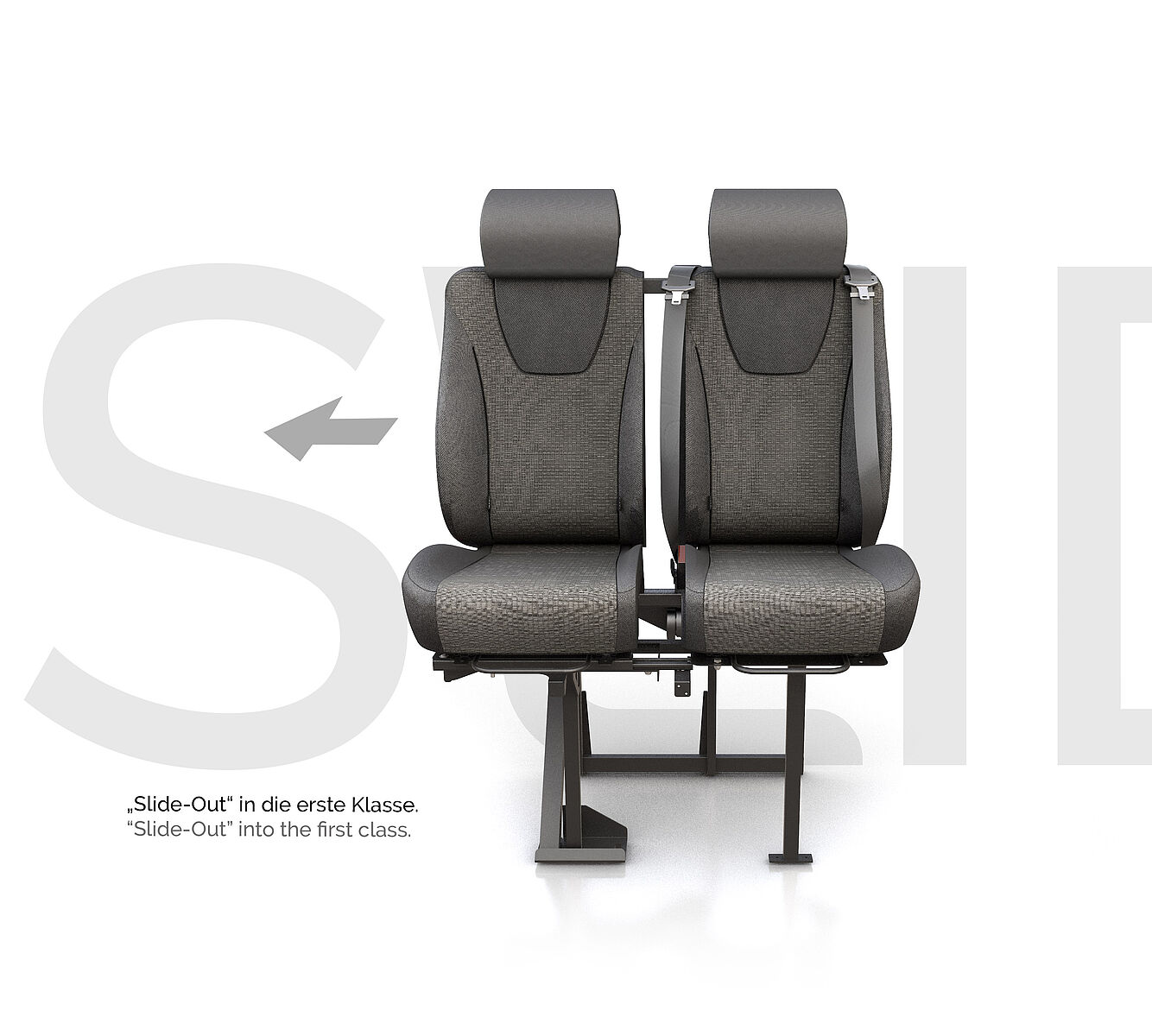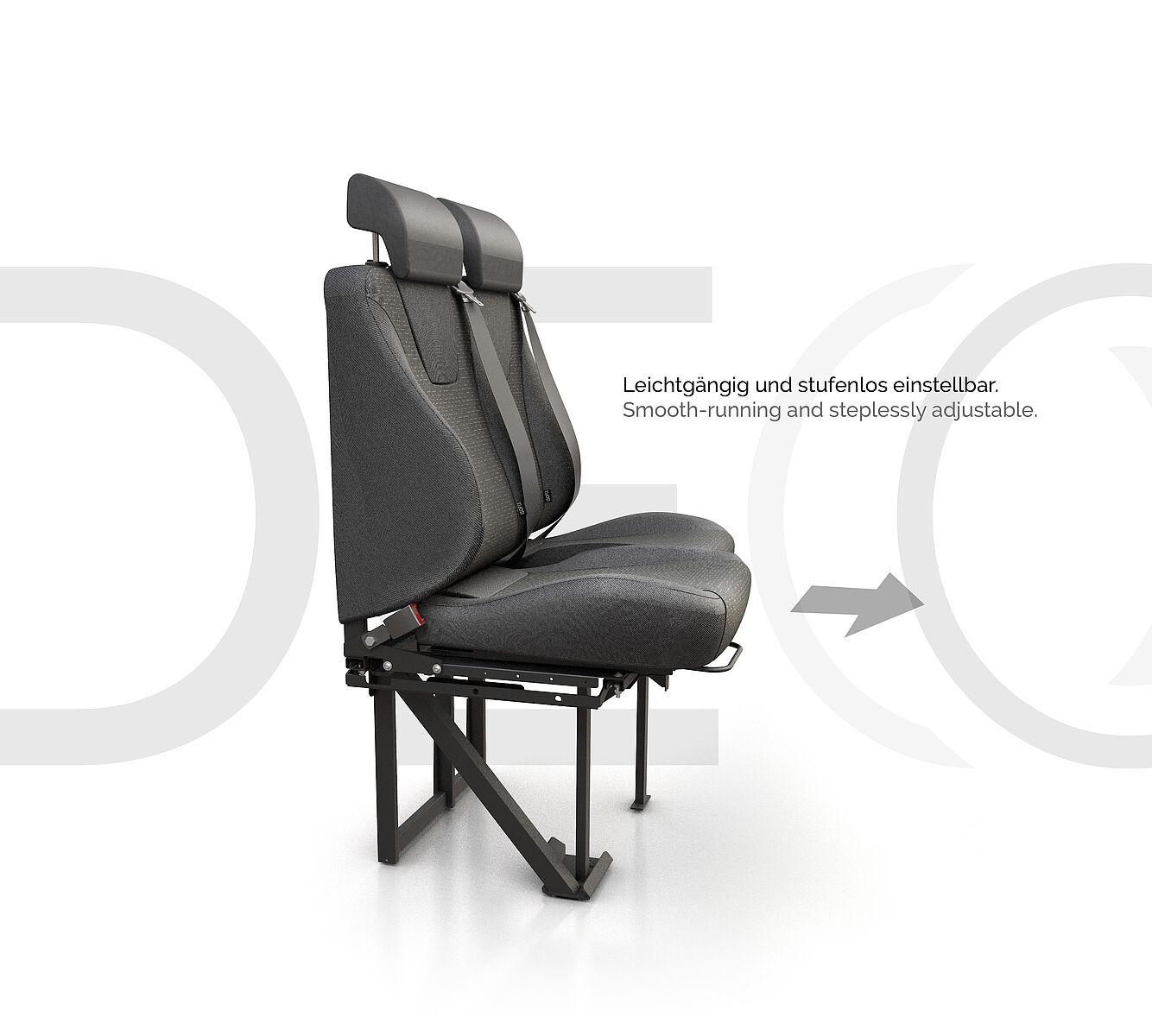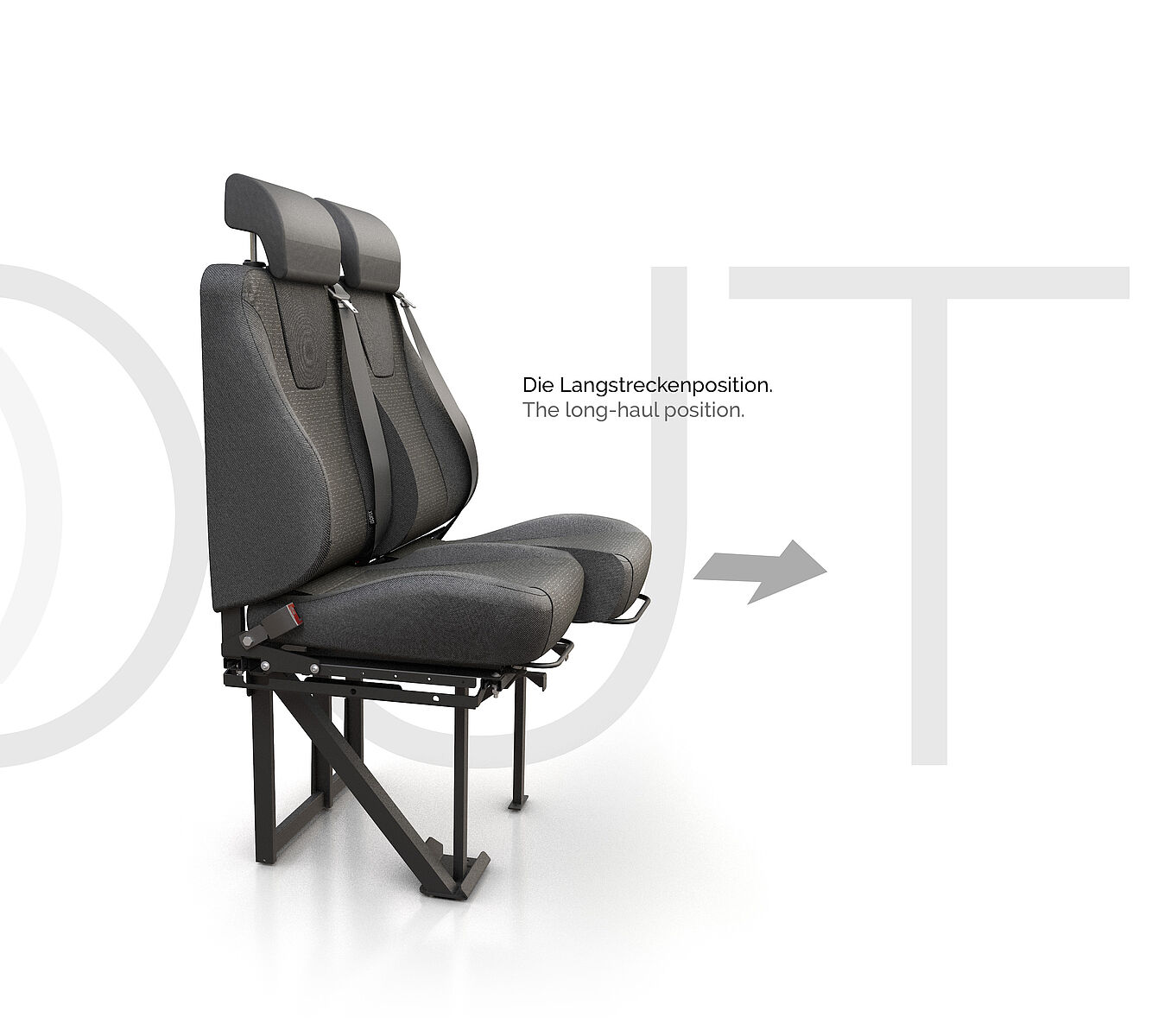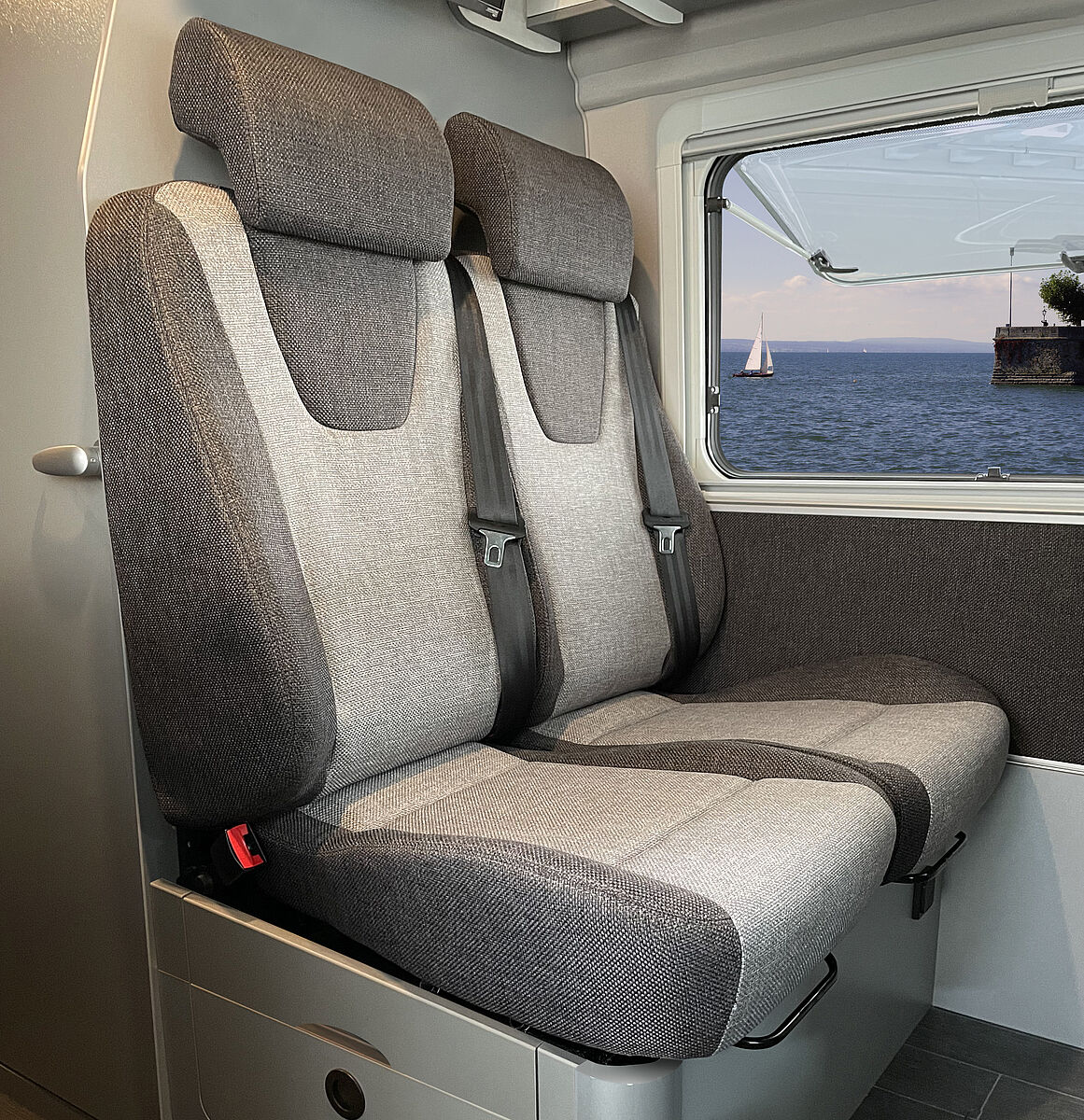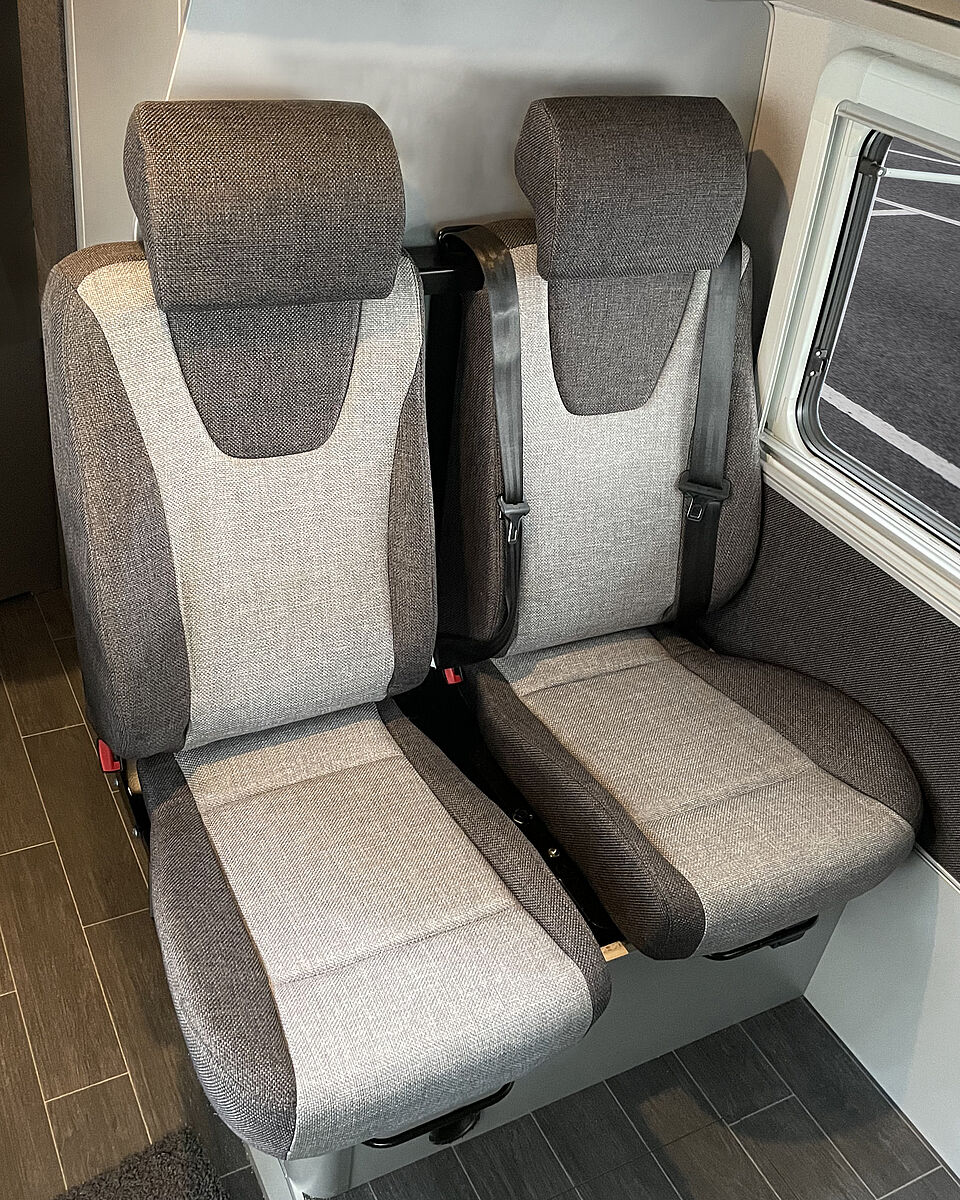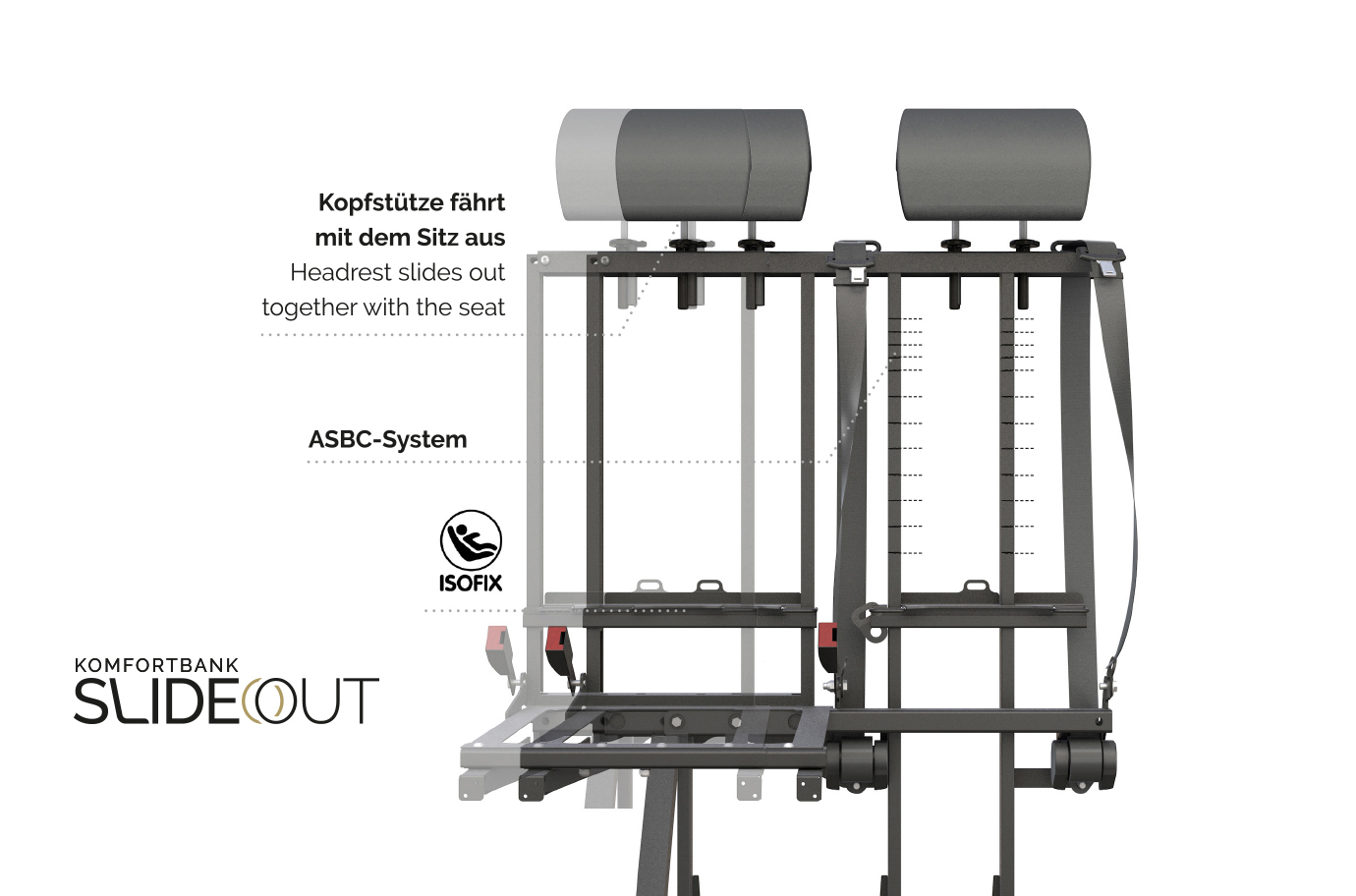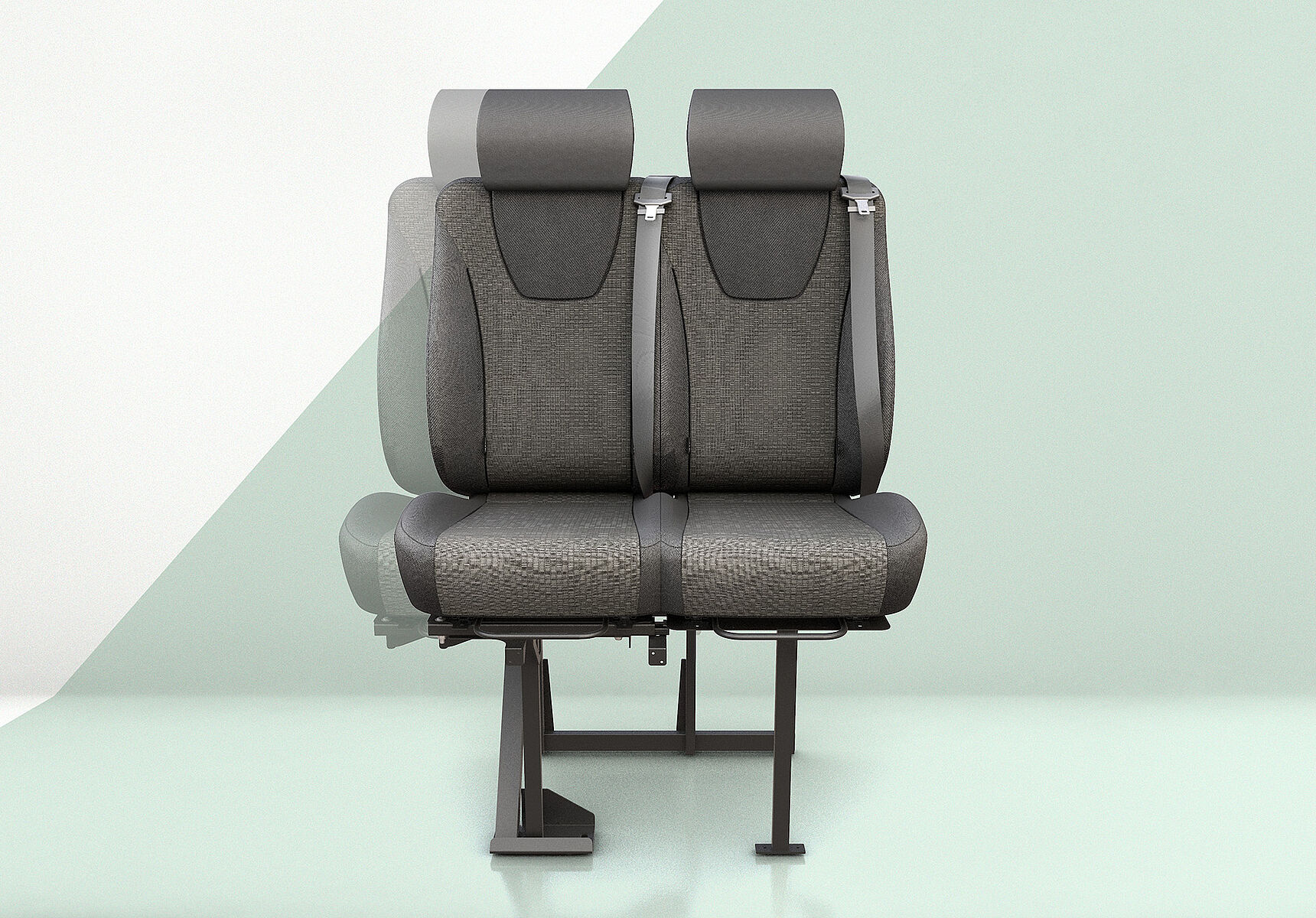 Description
Features & Technical specifications
Downloads
Comfort bench "Slide-Out"
Comfort bench Slide-Out. Comfortable solution for every traveller with two adjustable single seats.
The Slide-Out comfort bench offers space and a full range of comfortable configurations for all passengers. The seat, including the headrest, slides out by 110 mm for extra width, and each can independently be moved forward by up to 100 mm. The backrest also reclines to a relaxing angle to ensure a comfortable solution for every traveller.
Each Slide-Out comfort bench is equipped with two three-point safety belts while the belt frame and seat construction are tested independently. The integrated harness frame benefits from proven safety features such as Aguti Safety Bend Control, ISOFIX and Top Tether attachment points.
Various widths and frame heights are available for motorhome manufacturers and fitters, with ready-made solutions.
Comfort bench "Slide-Out"
At the moment, the comfort bench is compatible with adaptations for the following vehicles:
- Fiat
- Ford
- MAN
- Mercedes-Benz
2 full seating places
Integrated 3-point seat belts
Isofix-System with Top Tether
Variable slide-out function
Individual adjustable backrests
Adjustable head rests "Comfort" / "G2000"
ASBC-System
B 830/835/860 x T 672/762 x H 1320/1340/1420 mm
weight ~53 - 55 kg
Max. load weight / seat 120 kg
Longitudinal adjustment 100 mm
Lateral seat adjustment 110 mm

* Overall height = incl. belt frame + adjustable headrests
Dimensions in millimetres.
Comfort bench "Slide-Out"