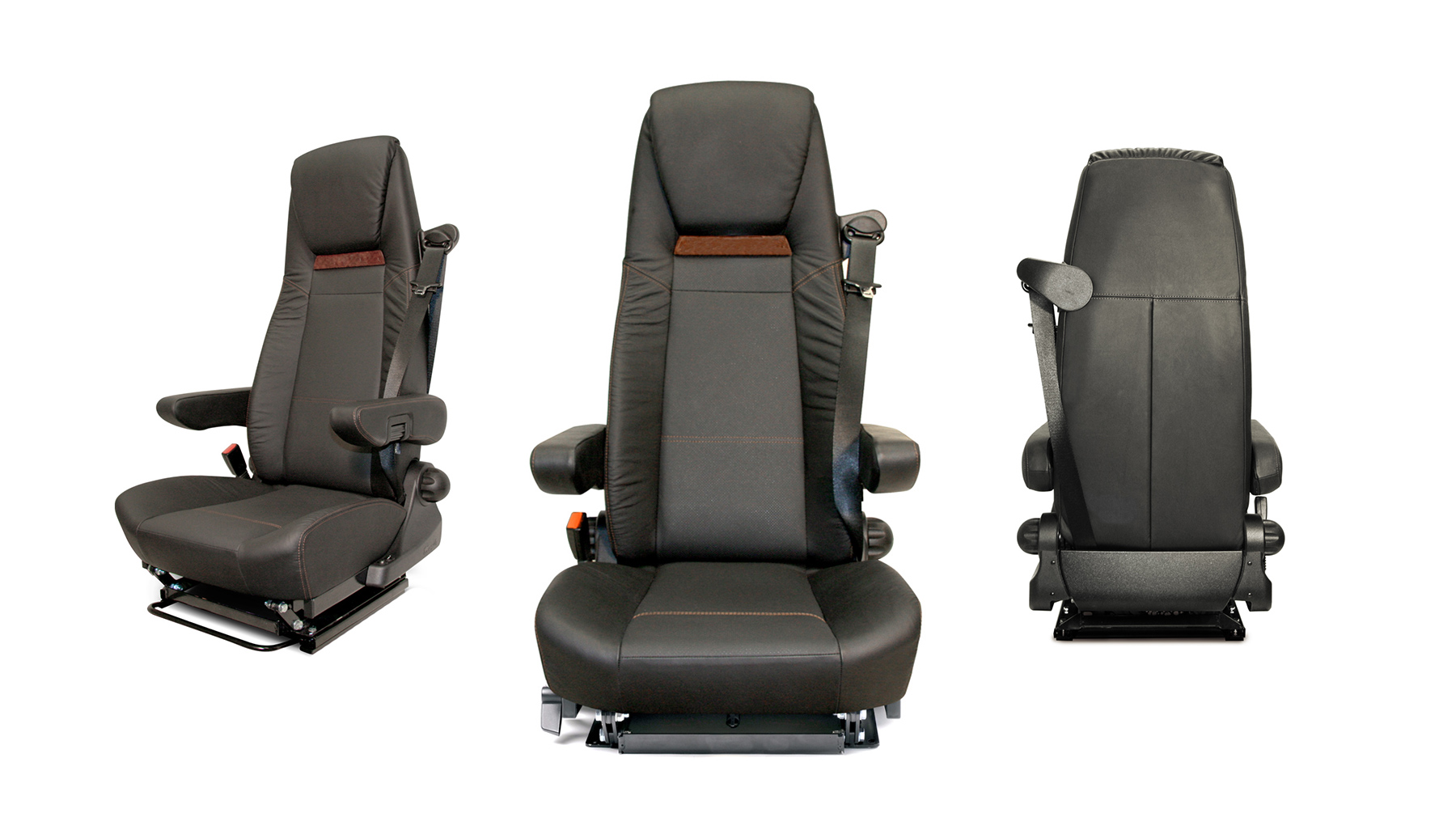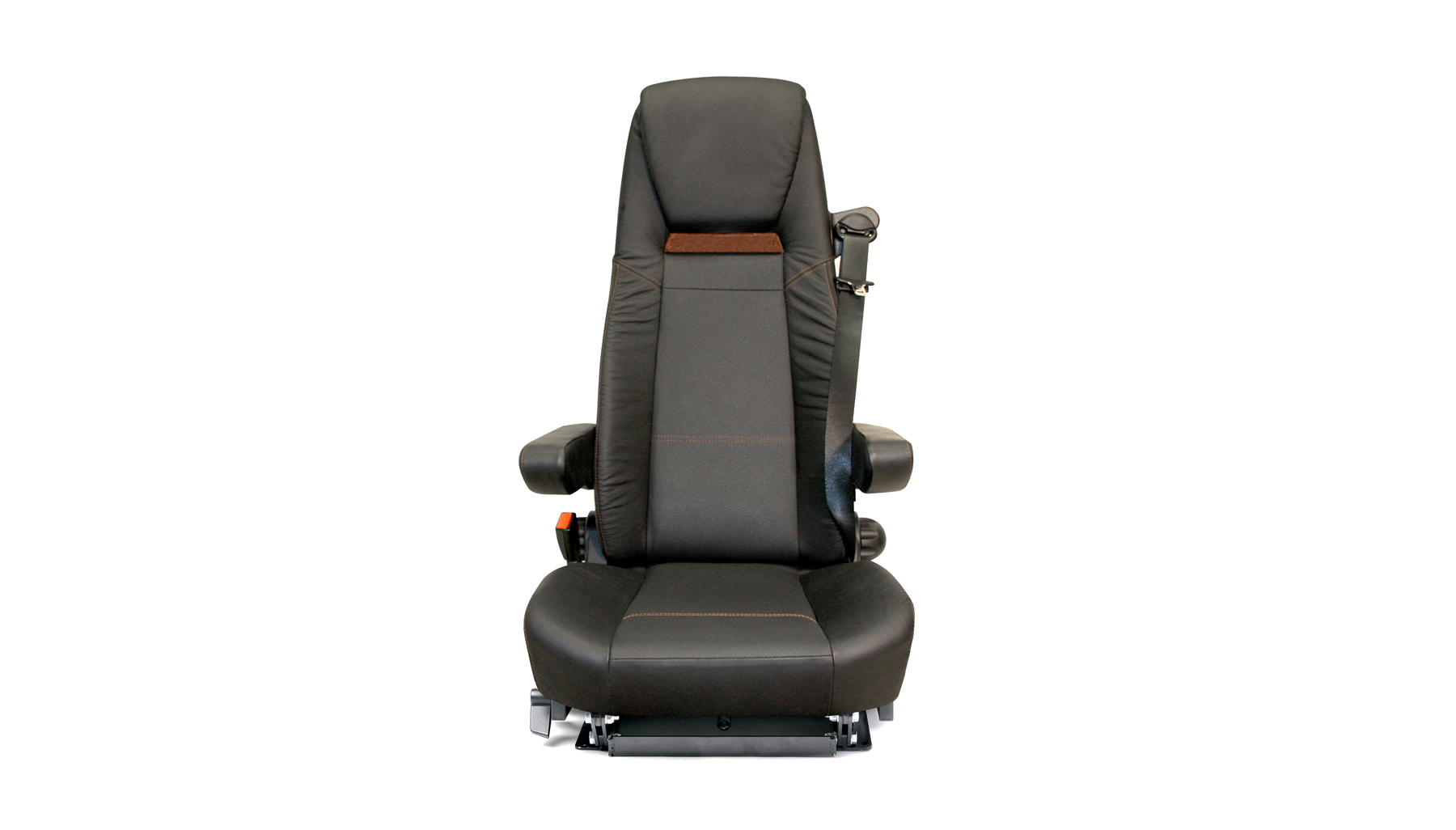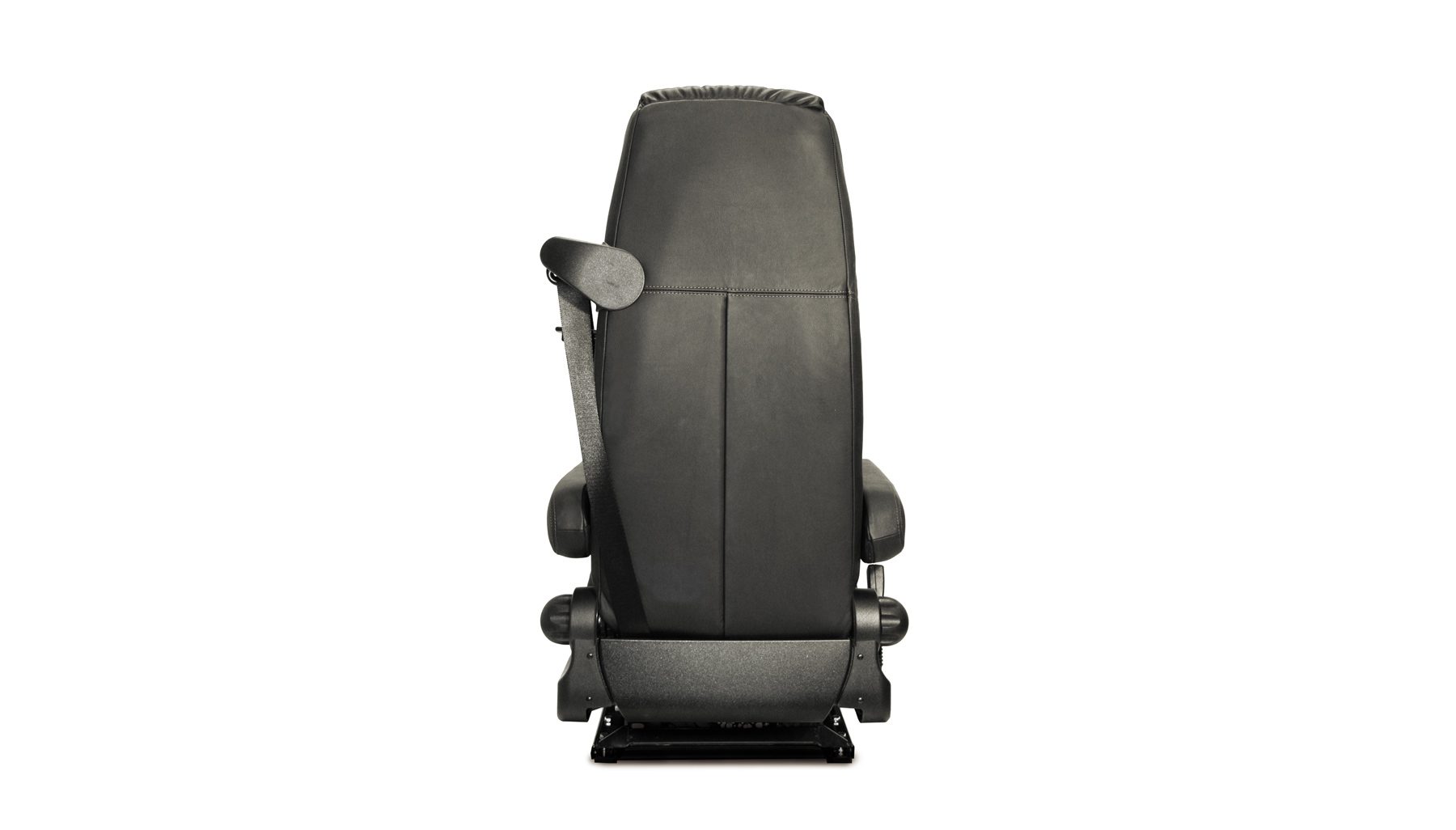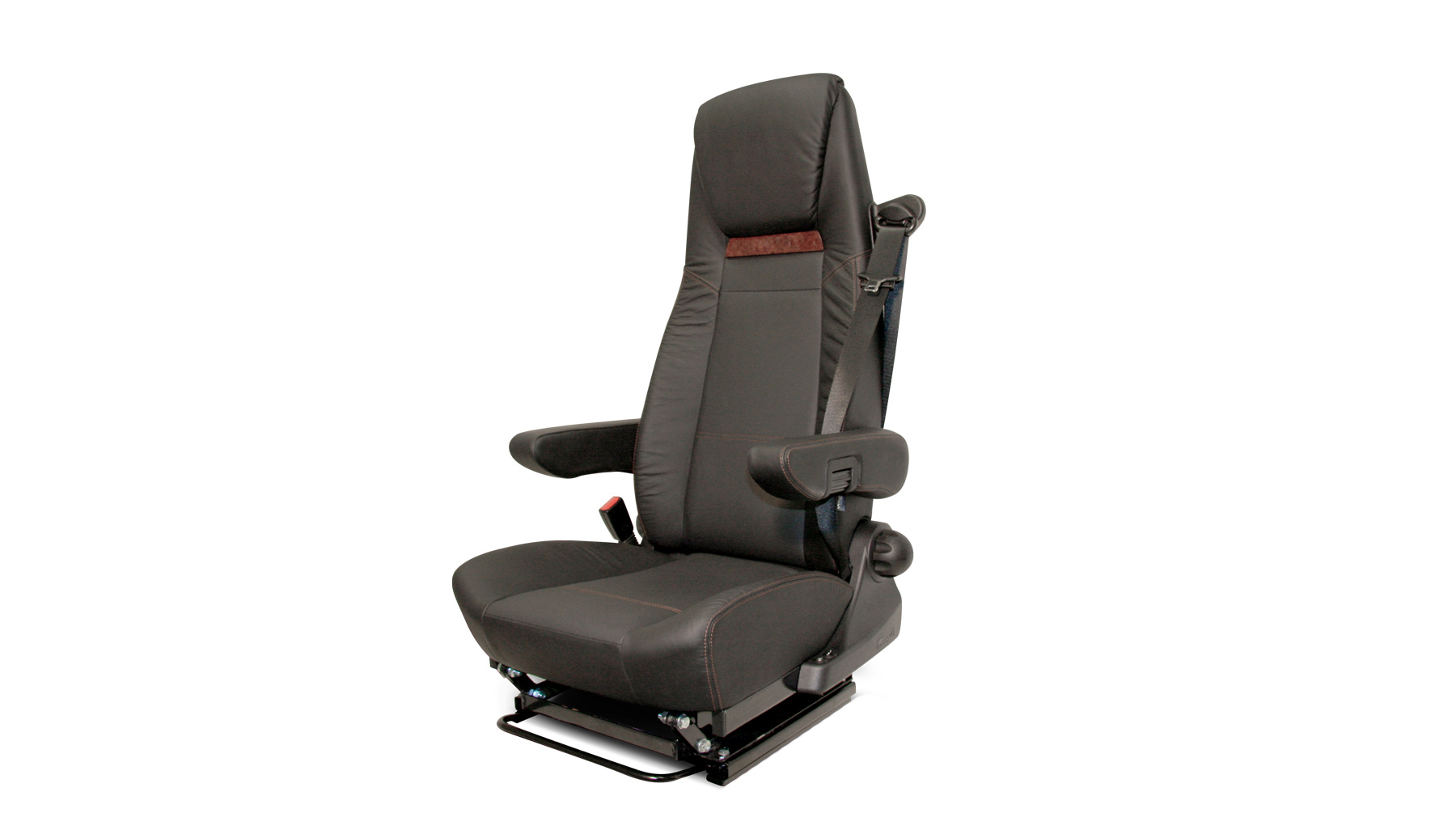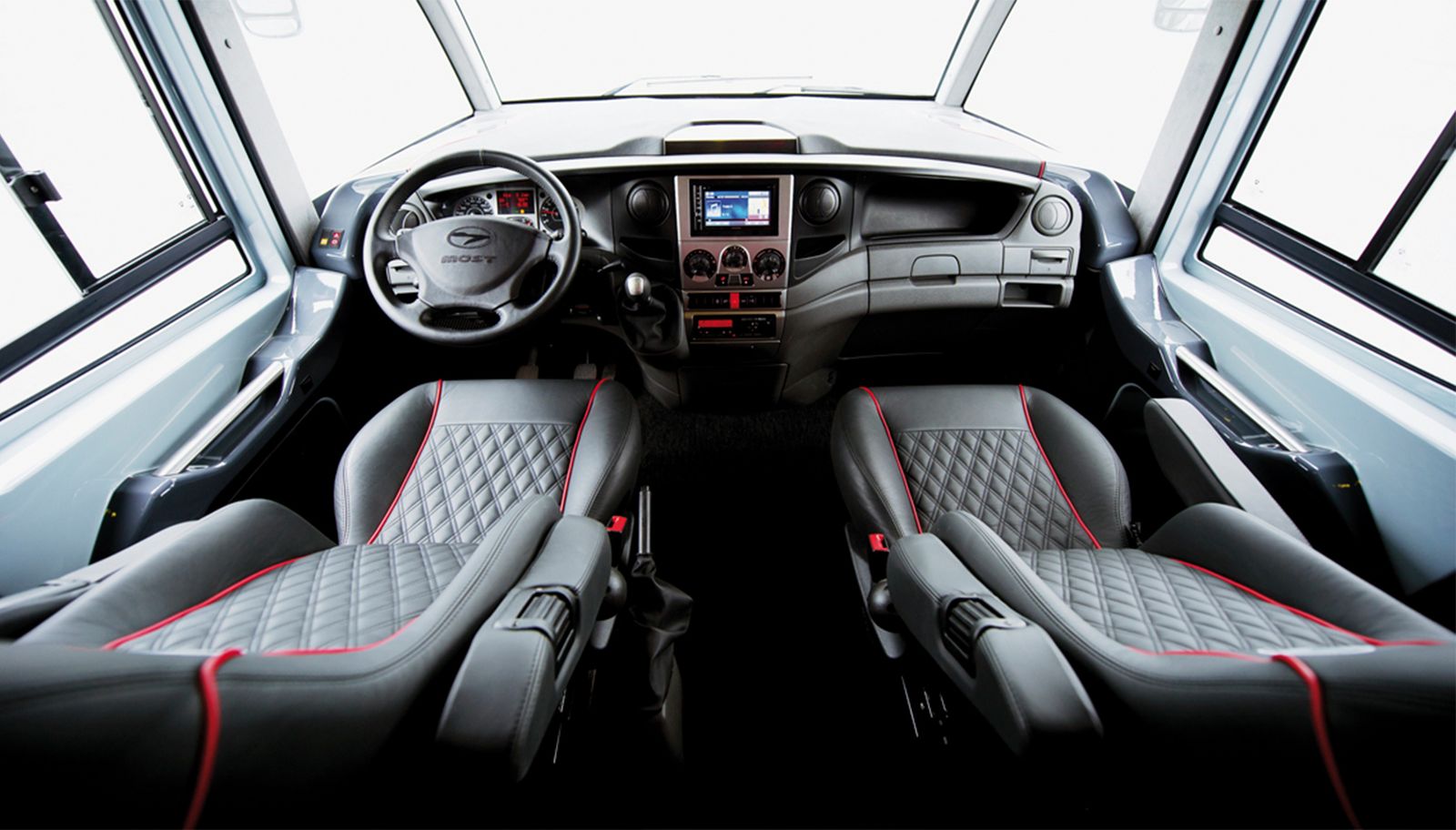 Description
Features
Details | Technical specifications
Downloads
Roadliner. Comfort seat with outside running seat belt for and classy wood inlay.
The Roadliner convinces above all with an extra wide, integrated headrest and a classy wooden inlay that offers space for integration of a logo. As with all Aguti seats, the Roadliner also comes with height-adjustable folding armrests, stepless backrest adjustment and anatomically-adapted contact surfaces for legs and back, which ensure extremely comfortable and relaxed sitting.
Ergonomic backrest (stepless adjustment via adjustable fitting)
2 adjustable armrests
Slide rails with 20 cm adjustment travel
Armrest "00" or "05"
NV (seat inclination adjustment)
HNVmodule (height inclination adjustment)
Seat heating
Various swivel consoles
Lumbar support
All models are each available in different designs and armrest versions. The features can be selected between standard, NV (seat inclination adjustment) and HNV (height inclination adjustment). Additional features such as seat heating or lumbar supports can also be ordered at any time.
Excellent sitting comfort through ergonomic backrest contour and anatomically-adapted contact surfaces
Individual adaptation of Design (foam shape, color, material) and features (seat heating, massage system)
Integrated seat belt system. Excellent comfort and flexibility with the three-point seat belt already integrated into the seat
W 590 x D 580 x H 990 mm
Weight 23 – 30.5 kg
Backrest inclination approx. 115°
Note:This product is only available for body manufacturers!