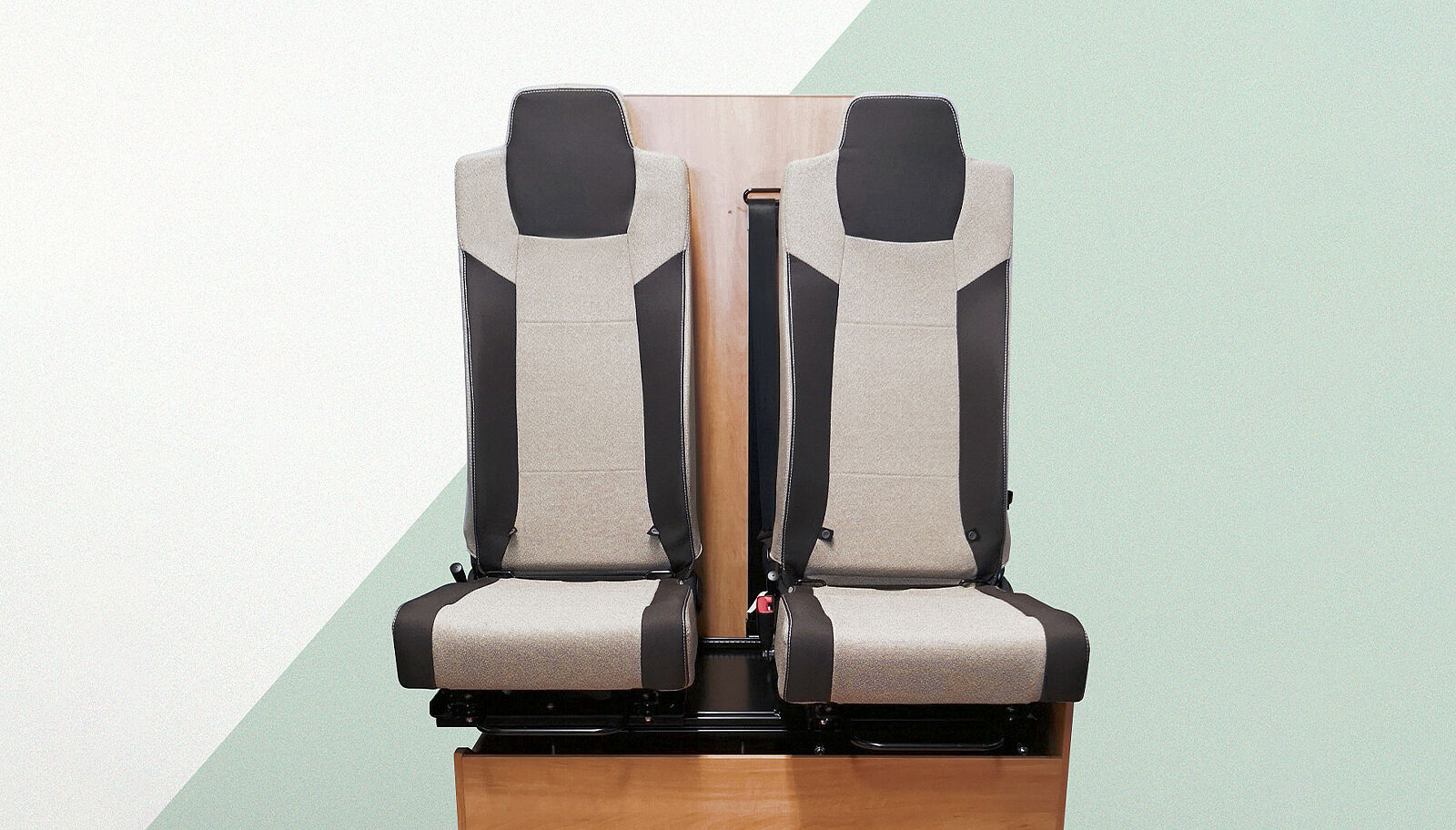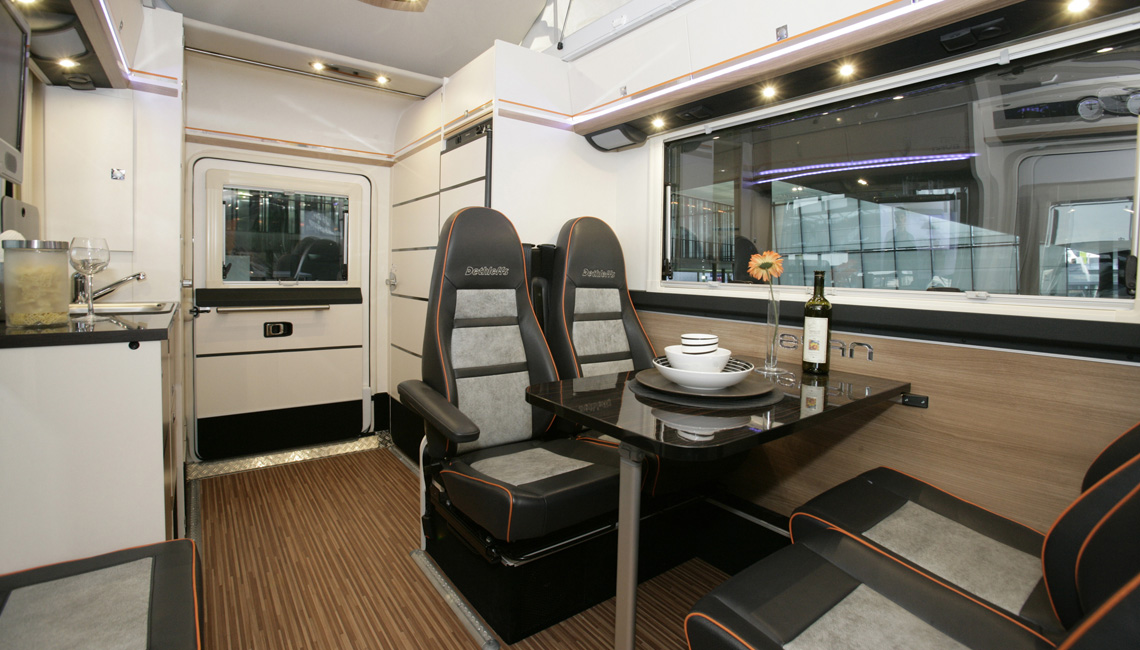 Description
Features & Technical specifications
Details
Comfort seat
bench "Milan"
Milan Comfort seat bench. Compact and flexible seat bench for everyday use, also suitable for smaller motorhomes and RVs.
The enthusiasm for agile, smaller motorhomes is on the rise. With its comfortable length and crosswise adjustable single seats, the Aguti Milan Comfort seat bench was specially designed for these vehicles.
Vehicle passengers can use the seat bench side by side with comfortable clearance, and move the seats back and forth or crosswise apart or together, depending on space requirements.
With comfortable and ergonomically shaped seat padding, excellent lateral support, standard three-point seat belts and individually adjustable backrest inclination, this seat bench is a genuine premium product.
Aguti supplies suitable chassis adaptations and seat belt frames for all common vehicle types.
Comfort seat
bench "Milan"
Ergonomic backrest
Laterally respositionable single seat
Integrated 3-point seat belt
Integrated headrest
W 920/1100 x D 650 x H 1200 mm
Weight approx. 63 kg
Backrest inclination approx. 115°
Seat adjustment C 180 / L 210 mm
Comfort seat
bench "Milan"
Excellent sitting comfort with ergonomically shaped seat padding and outstanding lateral support
Space-saving due to extra narrow foam shape of the individual seats
Flexible seat spacingdue to the length and crosswise adjustable individual seats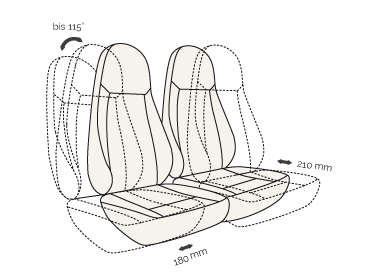 The individual seats of the Milan seat bench can be flexibly pushed apart or slid together.