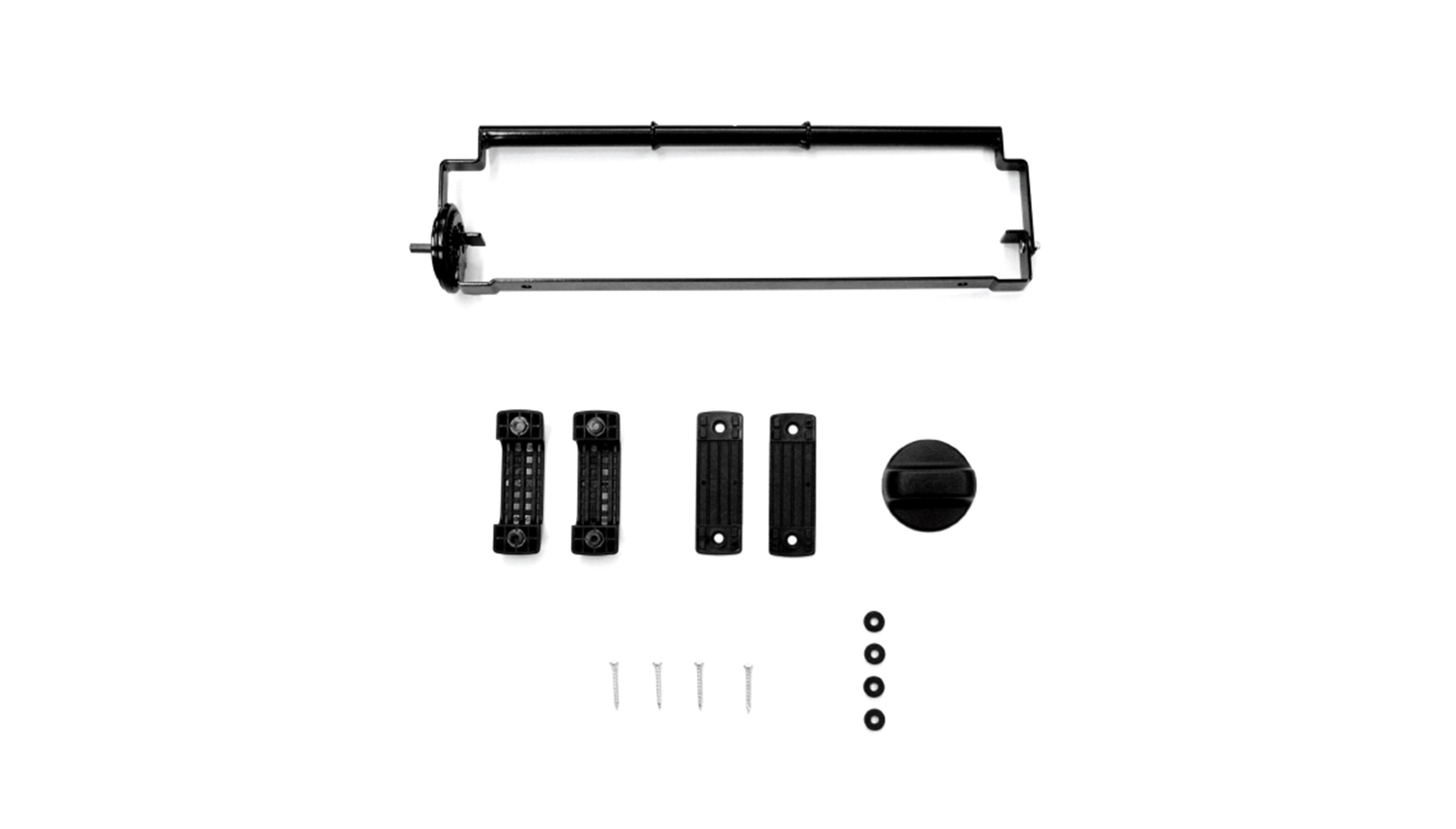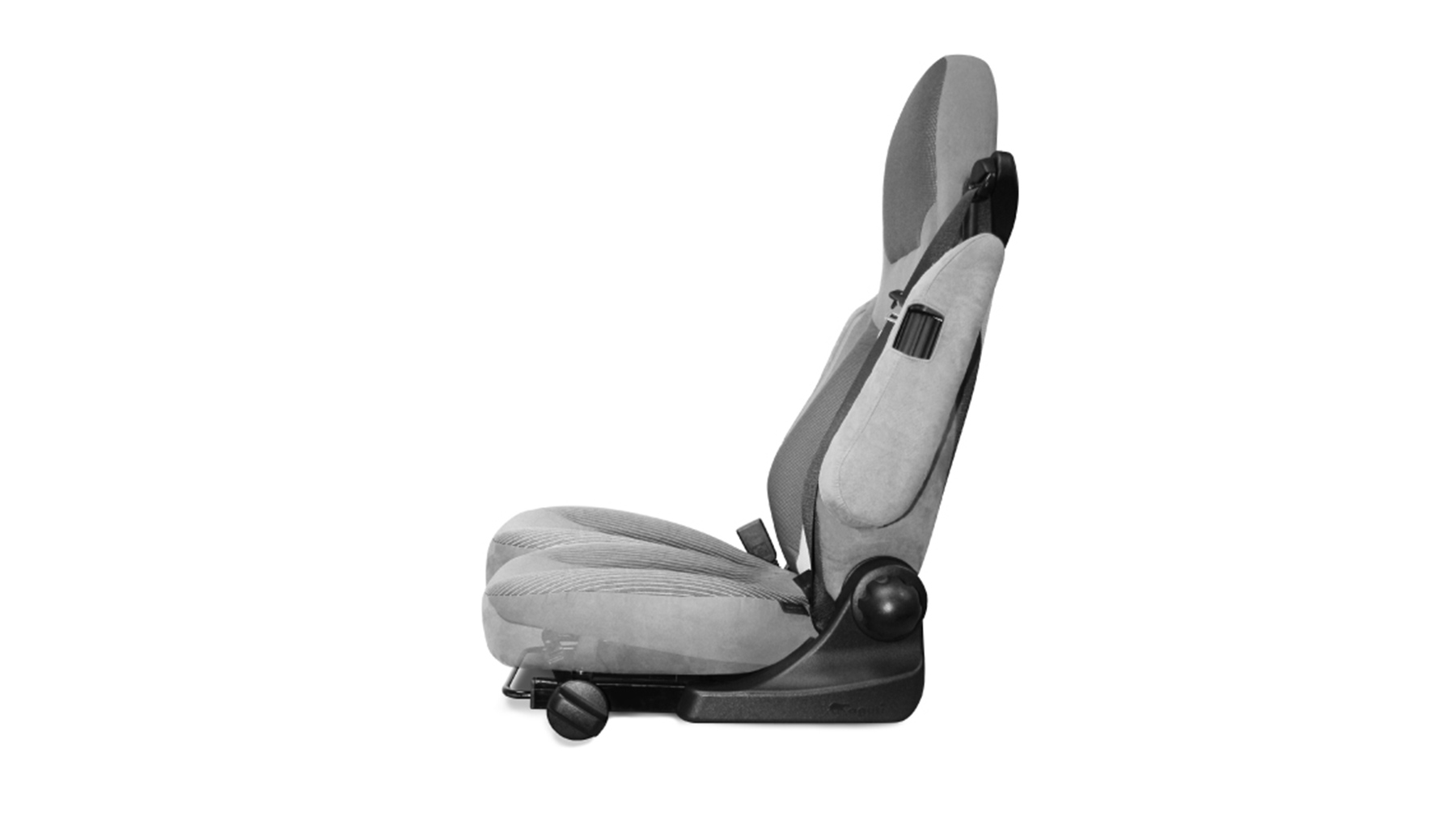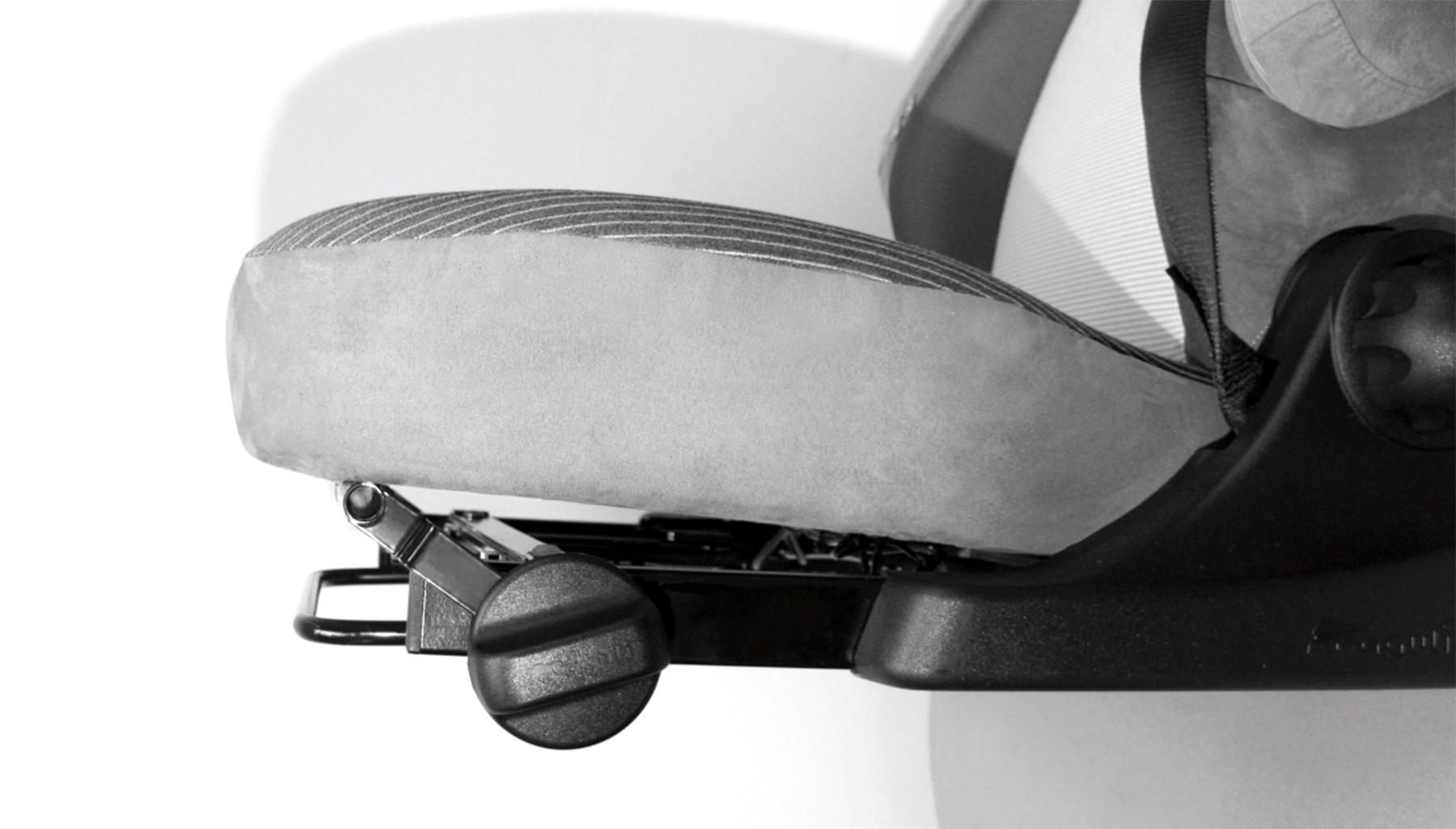 Description
Details | Function
Technical specifications
Downloads
NV retrofit set. Individual adaptation of the seat inclination on GIS-Liners for increased seating comfort.
For all motorhome owners traveling with Aguti GIS-Liners (belt integrated seats) in standard design, there is now the option of retrofitting the seat-inclination adjustment feature.
Optimal seating comfort
The seat-inclination adjustment (NV) provides additional comfort and relief through individual adjustable seat adaptation to the body size. For the optimum sitting position, the thighs rest loosely on the seat and the pedals can be pushed through without much effort.
Individual adaptation to the body size
Improved seating comfortby relieving the upper thighs
Simple installation with only a few components
The seat can be tilted up to 7° with the help of the adjustment knob and can thus be adapted to the respective body size or leg length.
W 430 x D 430 x H 210 mm
Weight approx. 17 kg
Powder-coated in black
ECE-N1 approval
Inclination-adjustment mechanics
Adjustment knob
Sliding arm
Top and bottom parts
Wood screws
Rubber washers
Installation manual
NV retrofit set, data sheet