Seat inclination adjustment (NV)
Raising of the front seat surface
With the seat-inclination adjustment function, the front part of the seat can be raised to prevent the legs from falling asleep during longer travel. This additional feature can be retrofitted (NV retrofit set).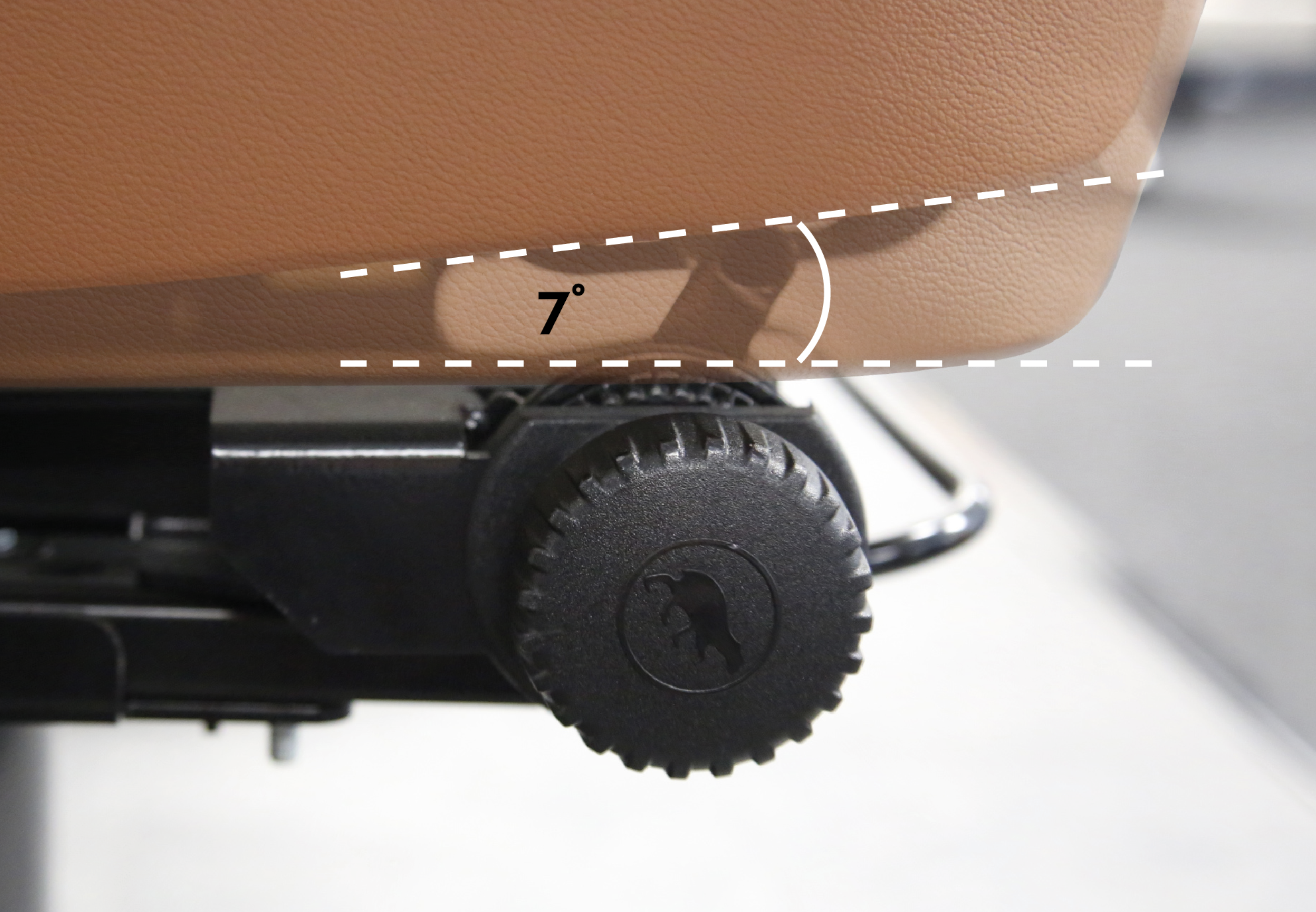 Height inclination adjustment (HNV)
Height and inclination adjustment of the seat surface.
For even more comfort, Aguti offers a height inclination adjustment function for its seats. Here, both the front edge of the seat surface and the height of the rear seat surface can be adjusted. This function can not be retrofitted. It is already installed in the seat during production.
For a relaxed posture and relief of the spine.
Especially during long travel, fatigue can cause the muscles to collapse. The lumbar support can be integrated into the backrest of the seat and thus ensures a relaxed posture and relief of the spine.
For pleasant travel in summer and winter.
The AirPlus climate comfort package with combined ventilation, cooling and seat heating ensures thermal comfort in the body-surface and climate-seat contact zone in all situations. The climate package can be retrofitted.

Armrest "00"
Fully-padded armrest with adjustment knob for locking the inclination angle.
Armrest "Basic"
Armrest with simple plastic cover, optional with padded armrest support and adjustment lever for locking the inclination angle.
Note for end-customers: Additional features can only be integrated with new ordered or developed seats.
We kindly ask you to contact your motorhome dealer directly for more information.